Ethiopia: Building a Network of Health Journalists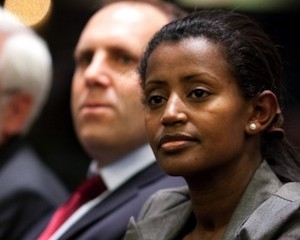 Elsabet Samuel Tadesse, a Knight Health Journalism Fellow, led the creation of Ethiopia's first health journalists' association, the Addis Ababa Health Journalists' Initiative. She also launched a half-hour health show called "Tenachin" (Our Health) on Ethiopia's national television network. The show, which airs every two weeks on the Ethiopian Radio and Television Agency (ERTA), educates the public on key topics such as tuberculosis, maternal health, HIV/AIDS, and health extension services.
Under Tadesse's leadership, journalists at the Ministry of Health have produced 23 in-depth features, including a documentary on tuberculosis which is being shown in about 900 public health centers around the country.
Tadesse organized the first-ever mental health workshop for journalists in Ethiopia. As a result, her trainees at print and broadcast outlets are now reporting regularly on the issue of mental health, which had been largely ignored prior to the training. Following her workshops, an Amharic-language weekly, The Reporter, also began a weekly health page devoted to mental health and other issues. Minister of Health Dr. Tewodros Adhanom credits Tadesse with raising the quality of health coverage so dramatically that ERTA moved the show into prime time to reach a larger audience.