Journalist and Web Editor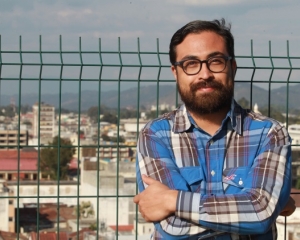 Eswin Quiñónez Florián was a 2016 Professional Fellow from Latin America with ICFJ.

Eswin Quiñónez Florián holds a degree in Communication Sciences. He has been a journalist since 2003. He is a web editor at the newspaper "Prensa Libre," the most influential newspaper in Guatemala. He has been a reporter and editor at the newspaper La Hora. He was a "Programa Balboa" Fellow for Young Iberians Journalists in 2007. He was an intern at the magazine Epoca in Madrid, Spain. He has collaborated with publications in Latin America and he teaches a "Narratives Online" course at the Universidad del Istmo (Unis).
Eswin is passionate about new ways to tell stories and the evolution of resources for journalists. He pays special attention to social issues. He covered the Rio + 20 summit in Rio de Janeiro and the World Water Summit in Pernambuco, Brazil. He is currently the manager of electronic publishing and participates in creating social media strategies and digital media at "Prensa Libre."