Digital Media Communicator and Lecturer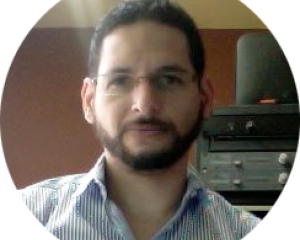 Francisco J. Molina was a 2016 Professional Fellow from Latin America with ICFJ.

Francisco J. Molina is a Honduran digital media communicator and lecturer, economist & researcher in the making, based in Tegucigalpa. In the early stage of the Internet (when having an email was almost disruptive), with a B.A. in Law from UNAH, he landed in Pamplona to complete an M.A. in Communication. It's the first major plot point for a radiophlie/digital storyteller, media business and economics dilettante who worked the next few years on both sides of the classroom, the newsroom, the studios and the media lab.
After a few years of media content –mostly radio- projects in Honduras, he returned to Spain as Rafael del Pino Foundation Latin-American Fellow for a M.[radio]B.A. by UAB and Cadena SER. For the next 15 years he has promoted, conducted and participated in diverse -news, entertainment and institutional- projects in Honduras, increasingly integrating digital and social media, and lately DDJ and data visualization, content generation and management in diverse platforms. In parallel, since 2011 he is also a Communications and Advertising audio and digital media Lecturer at UNITEC and in 2015 he began a Ph.D. in Business Economics, from which he expects to become a Doctoral Candidate in June 2017.