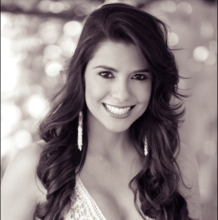 Celia was born in Managua, Nicaragua in 1981. The daughter of a Nicaraguan mother and a Mexican diplomat father, she traveled and lived in different countries from an early age. Celia lived in Israel, Romania, Haiti, and the Dominican Republic and moved back to Nicaragua in 1997.She studied her major in Hotel and Restaurant Management and then moved to Buenos Aires, Argentina in 2008 to acquire an MBA with a specialization in advertising and corporate communications. In 2010 Celia moved back to Nicaragua and since then has shaped her career in the entertainment, advertising and events planning industry. Celia has more than 10 years of experience on television as a TV host and producer and worked for two major telecommunications companies in Nicaragua in their marketing strategies. In 2014 she became independent and started an event planning and production company while still working freelance in different entertainment and marketing projects, as well as producing and hosting her own travel TV show, soon to be aired in 2016.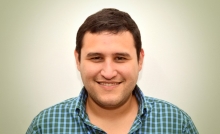 Leopoldo started working at Colprensa, a Colombian news agency where he covered news of the President of the Republic, especially the first year of Juan Manuel Santos' administration. He also worked at Semana.com as a community manager. Leopoldo was the editor of El Heraldo website, the most important newspaper of the northern region of Colombia. He is the politics editor at the digital website www.zonacero.com. He founded Seguimiento.co, digital website focused on political control and awareness of public resources in the Magdalena region. He's a blogger at El Espectador, where he covers corruption.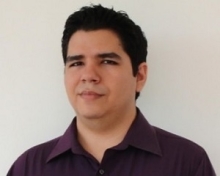 Manuel studied law at the Universidad Centroamericana. While there, he wrote articles about politics for a weekly opinion column, published by El Nuevo Diario. Later, he helped found an entertainment website called Bacanalnica.com. There Manuel learned to produce content in text, audio, video and photo, and he now writes a couple articles daily about what's going on in Nicaragua. With an average of 8,000 followers, he is the most widely read blogger in Nicaragua. He also started a web design business called Webbasica. In addition to programming and managing servers, he learned to coordinate traditional marketing campaigns (print, TV, radio), to produce video and to manage a creative agency. In 2014 Manuel helped start a podcast about movies, TV and technology. It has reached first place in the Nicaraguan iTunes list. He also helped out The Gilmore Gang, providing an audio version of his show, when TechCrunch discontinued its feed on iTunes. In 2015 he taught a class at the Universidad Centroamericana on Social Media and Digital Marketing. On a personal note, Manuel has been married for 5 years and last year had his first daughter. He also speaks three languages: English, Spanish and German.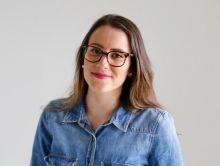 Paula is a journalist with a passion for digital media and collaborative journalism. She currently works as a reporter and weekly tech columnist for Zero Hora, the largest newspaper in southern Brazil. She also has a strong background in social media management and worked for over three years in the area, developing a strategy for Zero Hora. Earlier in her career, she was one of the chosen journalists of Grupo Abril's young professional's program and worked as a reporter for Kzuka, a youth platform. In 2014, she acquired her master's degree in Social Communications from PUCRS. Her dissertation analysed how the mainstream media covered topics and subjects that were initially posted on the website Reddit.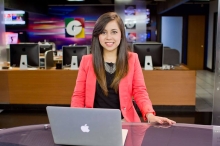 Maria was born in Guatemala City. Since she was six years old she started writing and loving all everything about grammar. Her mom is a teacher and her dad works as a business administrator. No one in her family is a journalist, but she grew up doing three things: playing football, acting in plays and writing. In 2011 she started studying journalism at the university and there Maria found what she wanted to do for the rest of her life. She got a scholarship to study in one of the most prestigious universities in her country and it gave her the opportunity to have internships in some media companies. In 2014 she received a work proposal to be a TV reporter at a news program in Guatevisión. She started working there and soon she was placed in the political section of the newsroom. In 2015 she got one of the most fascinating experiences that a journalist can have: A political and citizen revolution that changed everything in her country. She tries to do unconventional journalism in an underdeveloped country.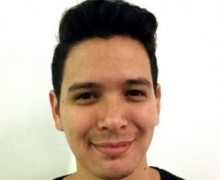 Jose is a web editor interested in social media and digital marketing. He has worked for Prensa Libre, El Periodico and Metro World News (Publinews). He also has experience covering international news, technology and motor events. One of his latest projects is starting his own company focused on the administration of social media for small and medium-sized enterprises in Guatemala. As community manager and content editor he is in charge of the development of digital strategies in order to get more unique visitor into the newspaper website, and also enrich the user experience through local content. One of his most important achievements was to help the site to pass 1.5M visitors last year, after just getting around 60k. In his free time Jose likes mountain biking and extreme sports.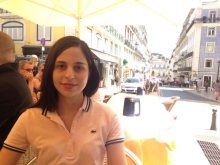 Mariana is a Brazilian journalist who has been dedicating herself to the coverage of science and health for the past five years. She graduated in Social Communication from University of São Paulo (USP) in 2008, she also holds a Master in Art History from the same institution. Currently, she works for G1 (www.g1.com.br), one of the biggest news portal in Brazil. Throughout her career, she has also worked in the newspapers Jornal da Tarde, O Estado de S. Paulo and Folha de S.Paulo. She's especially focused on enhancing the coverage of national science and health and hopes her work can stimulate interest in those areas.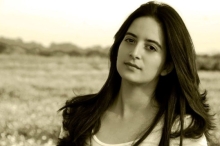 Kenia is the international news editor at Diario La Prensa, Honduras. She received her degree in Communications and Marketing from the Universidad de San Pedro Sula. On 2009, she started her career working as a sports journalist for Diario Deportivo Diez. Later she accepted a PR position at Pan American Health Service, and NGO that works with malnourished and orphaned children in the Lake Yojoa area in Honduras. After four years, she moved back to San Pedro Sula to take back her career as a journalist. You can contact her at Kenia.mendez@laprensa.hn.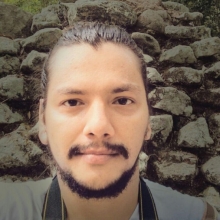 Rodrigo has experience in culture, technology and communication, and is currently working as a consultant in strategic communications, digital activist and journalist, focusing on FLOSS and free culture. He has worked in popular education, social research, digital journalism and strategic communication. As an enthusiast for Free/Libre/Open Source Software (FLOSS) and Information and Communication Technologies (ICT), he collaborates with several FLOSS projects in Nicaragua and has participated as a speaker and organizer of different events on Digital Media, Activism and Free Culture, among others He has a diploma in Intellectual Property in Nicaragua, from Polytechnic University of Nicaragua (UPOLI), and another one in Cultural Management for Development from the Central American University, where he previously studied Sociology and Social Communication.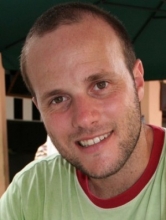 Juan is a (data) journalist. He works as Innovation Editor at Correio (Salvador, Brazil), project manager of School of Data in Brazil and co-founder of Journalism São Paulo. He works at Correio since 2008, where has already been subeditor, adjunct editor and coordinator of the Metro desk.
Since 2015, he has been giving trainings in Data Journalism in Brazil. Before, he worked for Marca newspaper (Spain), sports Brazilian website Globoesporte.com (Rio de Janeiro), Extra newspaper (Rio de Janeiro), EFE agency (Rio de Janeiro), and the 2007 Pan-American Games (Rio de Janeiro). Besides this, he has collaborated for many magazines of Abril Publisher (São Paulo). In 2015, he was awarded the Tim Lopes Award of Investigative Journalism (internet category) and has also been finalist of Latam Digital Media Awards. He was finalist of Data Journalism Awards, Kurt Schork Awards and Esso Award. He participated with a scholarship in the Balboa Program for Latin American journalists, in Madrid.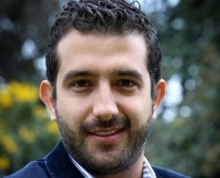 Cristóbal is a Colombian journalist with a Master's in Public Administration from the London School of Economics and Columbia University. In New York he was the Editor in Chief for The Morningside Post, Columbia University's newspaper of the School of Public and International Affairs (SIPA). He has been a consultant for the Inter-American Development Bank and communications analyst at Procter and Gamble Colombia. Presently, he works as an international correspondent for Portafolio, the largest economic newspaper in Colombia. Some of his articles have been published in the Huffington Post, the World Policy Journal and Revista Semana.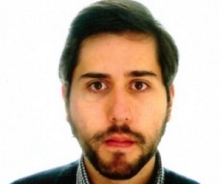 Pablo is a Colombian journalist. He studied Law and Political Science at Universidad de los Andes and took courses in urban journalism there. At the beginning of his professional career he worked on Lawyers without Borders and he went to the American University to study the Inter-American Court of Human Rights. After traveling around Colombia doing human rights activism, Pablo began to write chronicles as freelance. Then, he joined El Nuevo Siglo, a Colombian newspaper specialized in political analysis. Since 2013 he has been working at the newspaper. Pablo began in the sports section. During that time, he covered soccer news and the World Cup Brazil 2014. Subsequently, Pablo moved to the international section. It is now the international editor. He writes about politics, migrants and environment. He has covered political developments in Taiwan, France and South America. In addition, at this time he is responsible for the management of the new web page that the newspaper will launch shortly.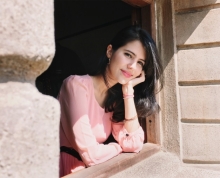 A journalist since she was 17-years-old, Anagilmara Vílchez has worked in some of the most important and prestigious communication media of Nicaragua: television, newspapers and magazines. She has always been attracted to research and seeks extraordinary stories in ordinary people. Currently, she found a place where she is able to develop the skills she has learned over the years. She is a journalist at "Confidencial" and "Esta Semana", two of the most recognized media platforms in the country. The first one is a weekly publication, the second, a TV show.