Frederico Magela Bottrel Reis de Oliveira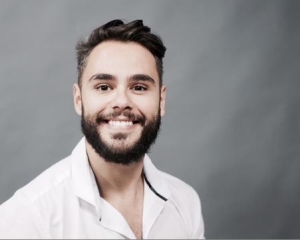 Frederico Magela Bottrel Reis de Oliveira was a 2017 Professional Fellow from Latin America with ICFJ.
Country: Brazil

Organization and Position: I work producing, writing, animating and editing videos for the digital version of a major daily newspaper. We create small social media driven features, as well as web documentaries for special issues (and lots of different formats in-between those). The multimedia editing (with features that will include interactive art or audio) is also one of our responsibilities.
Favorite digital tool and why: My favorite digital tool is video, because it is a field where creativity is very important, since you don't have yet an established format for web videos. Trying to create different approaches on how to produce, shoot and edit every piece in a way that each one of those can sound unique is a very nice challenge to face.

Project Proposal: Create an in depth multimedia storytelling project that can also perform well through different formats on social media (and, if it is the case, on print). Make a story that can really be considered transmedia, in a way that would not be possible for this piece of journalism to exist if it wasn't tailored in platforms such as Snapchat, Twitter, Instagram and Facebook.

Proudest Professional Accomplishment: When a huge dam burst killed 19 and dislodged 600 people on a village near a mining company in Brazil, we had the opportunity to produce a large special issue with an investment for creating the videos. That gave the story a unique component in terms of human interest. We were inspired by the work of the Literature Nobel Prize Svetlana Alexievitch and that allowed our text to flirt with literature and our video to flirt with cinema, with time to produce the locations, plan the storyboards and treating the images on post-production.