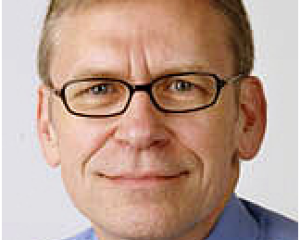 Greg Victor has been with the Pittsburgh Post-Gazette since November 1997, serving as international editor, nation/world editor and investigations editor before being named in October 2006 as Oped/Forum editor.
Victor graduated from Ohio State University with a bachelor's degree in journalism in 1978 and went on to work with Gannett newspapers for 10 years in Rochester, N.Y., and Bridgewater, N.J., as a reporter, editorial writer and editorial page editor. He moved into international journalism after receiving a Gannett Foundation Asian Studies fellowship at the University of Hawaii for the 1988-89 academic year, after which he covered the democracy movement and Tiananmen Square crackdown in China for his newspaper and Gannett.
In 1992, he earned a Master in International Affairs degree from Columbia University and stayed on in New York for two years to serve as publications director for the Committee to Protect Journalists, an international press freedom organization. His last stop before Pittsburgh was Bangkok, Thailand, where he and his wife were posted as Asia international affairs representatives for the American Friends Service Committee, positions which encompassed writing about Asian affairs and conducting "second-track" diplomacy on behalf of the Quakers.