Freelance Journalist, Italy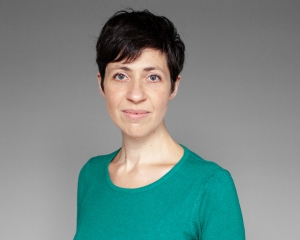 Irene Caselli is a multimedia reporter and writer, with over 15 years of experience in radio, TV, and print, now focusing on early childhood, reproductive rights, and carers. She is also a senior advisor for the Early Childhood Reporting Initiative at the Dart Center for Journalism and Trauma at Columbia University. For a decade, Caselli was a foreign correspondent in Latin America, reporting for the BBC, the Washington Post, the Guardian, the New York Times, and others. In 2019, she started covering early childhood for the Correspondent. In January 2021, she launched her own newsletter, The First 1,000 Days, where she continues her writing about the first 1,000 days, the foundational period of our lives that is too often overlooked.

Caselli has been awarded fellowships by the International Women's Media Foundation, the European Journalism Centre, and the Solutions Journalism Network.

Through the ICFJ Global Nutrition and Food Security Reporting Fellowship, Irene Caselli wrote a story about how giving birth in a refugee camp is no place to welcome a newborn and increases risks. Read here.