About the Program

The International Center for Journalists partnered with the Eleanor Crook Foundation, a leading philanthropy organization in the fight against global malnutrition, to launch a new reporting fellowship program. This program helped journalists in the U.S. and around the world gain a better understanding of COVID-19's impacts on global hunger, malnutrition, and food security as well as opportunities to increase resilience for the most vulnerable populations in a post-pandemic world.

This program educated journalists on the state of hunger and malnutrition in low- and middle-income countries and drew intersections with key global health and development issues –such as pandemic response, the climate crisis, and ensuring gender equity. It amplified scalable and sustainable solutions to address malnutrition and outline actions that policymakers and international donors could take to accelerate progress to end this crisis.

The Global Nutrition and Food Security Reporting Fellowship was part of ICFJ's Global Health Crisis Reporting Initiative

The fellowship program engaged journalists on global malnutrition which, today, is the leading cause of child deaths worldwide. It began with four webinars on global health- and nutrition-related issues. Participants were encouraged to produce stories based on lessons learned during the webinars. 
At the conclusion of the webinar series, ICFJ implemented subsequent program phases, including:
A reporting contest, with cash prizes for the top three participants;
U.S. and international reporters formed teams to pitch joint reporting projects;
A team-building and planning webinar for 40 selected journalists;
Selection of eight to 10 of the proposed reporting projects for funding and mentorship.
The reporting project component lasted four months and included monthly stipends and the possibility for limited travel.

At the end of the program, ICFJ created an online compendium of the best work that had been produced.
Applications for the program are closed.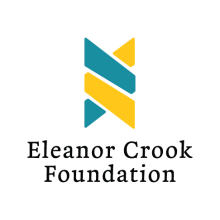 Program Dates:
2/18/2021 - 7/31/2022