Journalist, Miami Herald, United States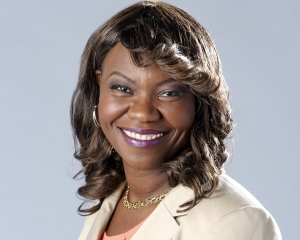 Jacqueline Charles is the winner of the 2023 ICFJ Excellence in International Reporting Award.

Jacqueline Charles is a Pulitzer Prize finalist and Emmy Award-winning foreign correspondent for the Miami Herald with responsibility for Haiti and the English-speaking Caribbean. She is also the recipient of the Maria Moors Cabot Prize — the oldest award in international journalism — for coverage of the Americas.

Charles began her journalism career at the Herald as a 14-year-old high school intern and was hired upon graduation from the University of North Carolina at Chapel Hill. Her first overseas assignment – the Return of Haitian President Jean-Bertrand Aristide – came shortly after.

As the Herald's Haiti correspondent, Charles was again on the front lines for the (second) return of Aristide, and was the first journalist to inform readers of his arrival to the island-nation, just days before Haiti's historic 2011 presidential runoff.

While best known for her consistent and prolific coverage of Haiti, which has earned her a following of more than 104,000 on Twitter, Charles also made her mark as a local Herald reporter covering Miami's impoverished communities, Broward County schools and government, the Florida Legislature, immigration and social services.

Among the stories: a series of reports on the waste in Broward schools' construction program and impact of school crowding. She was a member of the education team that produced the Herald's award-winning series "Unequal Schools: Broward's UnKept Promise." The three-day series detailed the inequities between predominantly black and white schools in Broward County.

Charles is as diverse as the communities she has covered: She was born in the English-speaking Turks and Caicos Islands of Haitian descent, and was partly raised in Miami's Overtown neighborhood by her Haitian mother and Cuban-American stepfather.

In 2006, Charles officially became a member of the Herald's World Desk. Her assignments have taken her throughout the Caribbean where she wrote about race in Cuba; whale hunting in St. Vincent and the Grenadines and child trafficking in the Dominican Republic. She's also bylined stories from Liberia, Kenya, Italy and most recently, Mexico, Canada and Chile, where she wrote about the plight of Haitian migrants searching for a better life.

Charles is a founding member of the Carolina Association of Black Journalists; a past president and scholarship chairwoman of the South Florida Association of Black Journalists and a former assistant director of the University of Miami/Dow Jones High School Journalism Workshop. She currently serves on the University of North Carolina's School of Media and Journalism's Board of Advisers.

In 2010, Charles was the first journalist to tell the world that Haitian President René Préval had survived the devastating Jan. 12, 2010 earthquake.

One of the first foreign reporters to arrive in the country hours after the devastation, Charles spent 18 months living in Haiti as part of the Miami Herald's commitment to covering the recovery and reconstruction. It was during one of these assignments, days after the devastation, that former U.S. President Bill Clinton referred to her as, "Haiti's Ambassador to the world."

Charles is known not just for her diverse package of stories but also for her many "firsts," such as breaking the news that a former-musician-turned-politician had won Haiti's presidential runoff.

Both her and the Herald's commitment to not just breaking news on the election but post-quake reconstruction and the cholera epidemic, led to a newspaper first -- a documentary on Haiti titled, "Nou Bouke." Charles served as co-producer on the film, which aired on 70 percent of PBS' national market. She and her colleagues were later awarded with a regional Emmy Award for the film.

Other awards for her prolific and extensive coverage of Haiti and Haitian-American issues include Journalist of the Year from the National Association of Black Journalists for coverage of Haiti's earthquake and a 2011 Pulitzer Prize finalist for that coverage.  

She is a recipient of the prestigious 2019 AACR June L. Biedler Prize for Cancer Journalism following her multipart series on "Cancer in Haiti."

She was also recognized in 2017 by the Society of Professional Journalists and the French-American Foundation for her 2016 Haitian migration series; and recognized for her contributions to the Miami Herald's Panama Papers investigation, which was awarded a 2017 Pulitzer Prize.

In October 2015, Charles was recognized with a Distinguished Alumna Award by her alma mater, the University of North Carolina at Chapel Hill, for her journalistic achievements.  She currently serves on UNC's School of Media and Journalism's Board of Advisers, providing advice to the university's dean on journalism curriculum and fundraising avenues for the school.

Charles has been featured on National Public Radio, the British Broadcasting Corporation, the Canadian Broadcasting Corporation, MSNBC, Aljazeera and the Sunday morning public affairs shows, This Week in South Florida with Michael Putney, and "Facing South Florida" with Jim Defede on CBS4, among others.
ICFJ Tribute to Journalists 2023