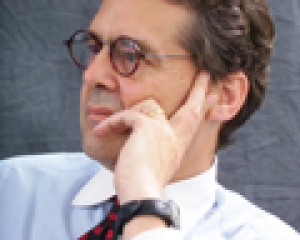 James Breiner is a former Knight International Journalism Fellow who created Latin America's first digital journalism center at the University of Guadalajara. For two years, James was the director of the master's program in Global Business Journalism at Tsinghua University in Beijing. James now writes for his blog, News Entrepreneurs, and is a visiting professor of communication at the University of Navarra in Pamplona, Spain.
Breiner began his career as a business journalist at the Columbus Dispatch, working there from 1977 to 1988. During that time, he lead a team of investigative reporters that won five statewide awards from the Associated Press. He then spent 11 years as president and publisher of the weekly Baltimore Business Journal, where he oversaw a 30-person staff and readership of 65,000 in Baltimore, Md.
He left the newspaper in 2006 to accept a Knight International Journalism Fellowship in Bolivia. For nine months he trained editors on newsroom leadership and lectured at universities on a variety of journalism topics. He is fluent in Spanish.
From August 2007 until January 2008, he worked in Manchester, England as an editorial consultant on a start-up business weekly, Crain's Manchester Business.
Breiner has a master's degree in English literature from the University of Connecticut and a bachelor's degree from the College of Wooster in Ohio.