Mexico: Strengthening Journalists' Digital Safety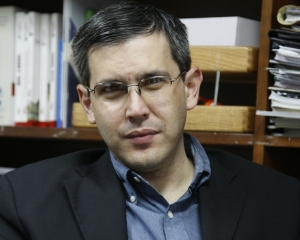 ICFJ Knight Fellow Javier Garza developed a culture of digital and mobile security among Latin American journalists, citizen reporters and members of civil society organizations. His work as a Fellow was funded by a generous grant from Freedom House and supported by the John S. and James L. Knight Foundation as well the John D. and Catherine T. MacArthur Foundation.
As a Knight Fellow based in Mexico, Garza:
Provided online training to journalists and citizens on digital and mobile security through a partnership with the Center for Digital Journalism at the University of Guadalajara.

Created a cadre of trainers and a network of journalists and organizations who can carry the training to the Mexican provinces.

Built partnerships with universities to help them include digital security as a part of the curriculum for journalism programs at both the graduate and undergraduate level.

Expanded the creation and adoption of digital maps to track attacks on journalists and bloggers in Mexico and Central America.