J.Fernanda Sanchez Jaramillo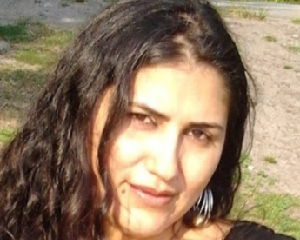 J.Fernanda Sanchez Jaramillo was a 2016 Professional Fellow from Latin America with ICFJ.
J.Fernanda Sanchez Jaramillo is a Colombian journalist with a masters degree in international relations. She is also a community support worker with experience working with people with dual diagnoses: mental health issues and addictions. During her job as community support worker, she was elected as a human rights representative for people of colour at BCGEU union in Vancouver (Canada).
She has 20 years of experience as a journalist working for traditional media such as El Espectador, El Tiempo and independent media such as La Pluma and Radiomacondo. She published seven books about women and she is a member of one the most important journalist associations in Colombia, the Círculo de Periodistas de Bogotá (Circle of journalists from Bogotá), and a law student at Santo Tomás University.
Last year, she received the Colibrí award by the humanist movement from Barrancabermeja (Colombia) for her contribution to peace building through independent journalism. She was also awarded the Carter Center fellowship on journalism and mental health; nowadays, she is conducting a research on the impact of sexual violence, torture, displacement and landmines on survivor's mental health. Until July 28, 2015, she worked as a communications coordinator, web master and community manager for Reiniciar, a human rights organization in Bogotá. Fernanda Sánchez is a feminist committed to human rights issues, restorative narratives, ethical and solutions journalism.