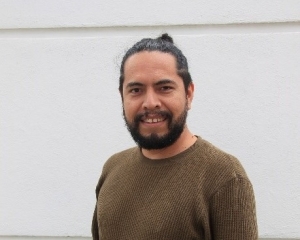 Jorge Rodríguez is a 2019 Professional Fellow from Latin America with ICFJ.
Jorge Rodríguez is a Guatemalan multimedia journalist. He's had the opportunity to develop an extensive journalism career with experience in radio, print, television, magazines and digital media. 
Jorge has collaborated with international agencies like the United Nations, including the UN Children's fund (UNICEF), the European Union, and the Food and Agriculture Organization (FAO) to help promote visibility of issues related to development, education, nutrition, human rights and agriculture. He later became a professional photographer for an editorial house that printed various magazines, and there he published his first photo essays. 
In 2015, he founded Viatori, an online magazine that publishes stories related to tourism, sustainable development, indigenous communities, the environment and climate change in Guatemala. Jorge has also helped other journalists from around the world develop their own stories about Guatemala as a fixer.