Editor-in-Chief, Armando.info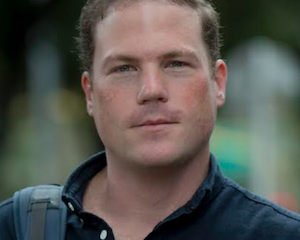 2018 Knight International Journalism Award winner Joseph Poliszuk is a media innovator and investigative reporter who exposes high-level corruption in his native Venezuela as the country faces economic collapse and political chaos.
Poliszuk is editor-in-chief and co-founder of Armando.info, a trailblazing news website dedicated to investigative journalism. He leads a team of intrepid reporters who have produced major investigations revealing financial misdeeds and corruption in Venezuela, which has been ranked one of the 10 most corrupt countries in the world by Transparency International.
In one case in late 2017, the journalists revealed a scheme by a politically connected businessman to inflate the price of food meant for poor citizens. Poliszuk and three colleagues fled the country after the businessman, who is closely tied to President Nicolas Maduro's political party, filed a lawsuit that could result in six years in prison for each of them.
The journalists, who have also exposed ties between Maduro and the judiciary, said they feared they would not get a fair trial. They plan to return to Venezuela after their investigation is complete.
Known for thorough reporting supported by data, Poliszuk has coordinated teams of journalists on transnational investigations, such as the Panama Papers project, the ground-breaking investigative journalism project that revealed the hidden wealth of global elites.
The reporting led to the arrests of at least a half dozen influential Venezuelans, including top aides to the late President Hugo Chavez.
Before launching Armando.info, Poliszuk spent a decade as an investigative reporter for El Universal newspaper, covering topics from drug trafficking to illegal mining to human rights abuses. Over the years, he has been detained by security forces, threatened and harassed, most recently with ugly and personal attacks from an anonymous Twitter account.