2017 Knight International Journalism Award Winner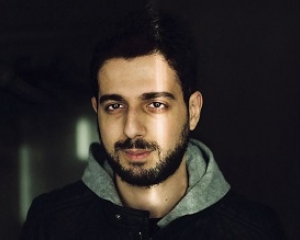 2017 Knight International Journalism Award Winner Karam al-Masri is a Syrian photographer and videojournalist. He persisted in capturing heartbreaking images of his country during its civil war, despite tremendous hardship, intimidation and abuse.
When the Syrian conflict began in 2011, al-Masri was a law student in his hometown of Aleppo. He began taking mobile telephone photos of anti-regime demonstrations so the world could see what was happening there. Soon, he bought a professional camera to better capture images of the suffering wrought by the war.
In 2013, he became a freelance photographer for the AFP. His ethics, news judgment and commitment quickly helped him transform from a talented citizen journalist into a trusted professional.
His photographs of young war victims inspired offers of help from Syria and abroad. In one photo, a Syrian boy is comforted beside the body of a relative who died in a reported airstrike in the rebel-held neighborhood of al-Soukour in the northern city of Aleppo after an April 2016 bombardment. Another photo shows a wounded child undergoing medical treatment in a makeshift hospital following air strikes on rebel-held eastern areas of Aleppo in September 2016.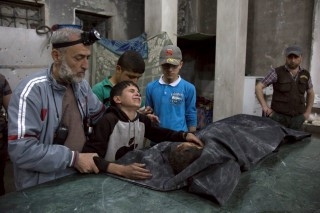 When there was a near-complete break in the pipeline of news out of the embattled city, he persisted in showing the world the truth of what was happening there.
Al-Masri's mother was killed in a barrel-bomb attack. His aunt and uncle perished in another attack, and al-Masri was kidnapped and held for six months by the ISIS. And yet, he continued his work through the siege of Aleppo, when almost no news made it out of the city.
He is currently based in France, where he moved this year to seek asylum.