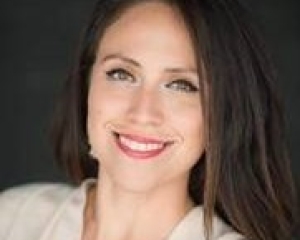 Karla Covarrubias Molina is a 2018 Professional Fellow from Latin America with ICFJ. 

Karla was born in Mexico City in 1987. She studied communication and journalism at the National Autonomous University of Mexico and received a postgraduate degree in international culture management from the University of Barcelona. She is also a partner at the Authors and Composers Society of Mexico.
She was 16 when she got her first job, as assistant to Carlos Montemayor, the poet and activist who shared with her his passion for language and people. Ever since, her work as a journalist has been focused on life stories, language, society and culture. She has also worked as an editor, project manager and in public relations at different magazines and media, such as the Dictionary of Nahuatl in the Spanish of Mexico, Algarabía Magazine, Jus (México) and Malpaso Publishers (Barcelona), among others.
In 2010, she participated in the International Language Assistants Program organized by Canada's Ministry of Education and Higher Learning and Mexico's Secretariat of Public Education. For a year, she worked as a Spanish teacher in Quebec, where she realized that the best way to get to know a place is through its people. She learned about the importance of cultural exchange to avoid stereotypes and clichés. Two years ago, she founded a project to enable better traveling experiences through innovation: TheWelcomers.com, a marketplace and travel blog to promote unique activities, traditions, local places and events in Mexico. During 2017, The Welcomers was incubated at StartUp MX - GirlPower Program for Women Entrepreneurs. Since last year, Karla has been a speaker at national conferences, such as the Intelligent and Sustainable Tourism Meeting, FrenchTech and Women Leadership at Telmex HUB.