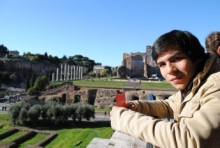 NAME: ALEJANDRO MONTENEGRO MARTINEZ
Organization: Vanguardia newspaper
Country: Mexico
Alejandro is a 26-year-old journalist who was born in northern Mexico. He has been working for six years as a reporter for the newspaper Vanguardia, one of the most influential newspapers in the northeast of the country. The state legislature, the environment and human rights are three of its main sources of coverage and personal interest. His work is focused on the daily news; however, he has also chronicles, reportages and collaborates as a conductor of a news space on the newspaper's website. He studied for a degree in communication in Mexico and specialized in journalism in Madrid, Spain. Reading, movies and sports are his three main interests.
Twitter handle: @alexmontenegro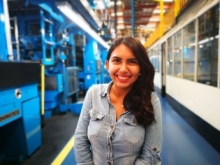 NAME: ANDREA VALERIA GUZMAN CASTILO
Organization: Séptimo Sentido
Country: El Salvador
Valeria is a Salvadoran journalist working since 2016 for Séptimo Sentido, an investigative journalism magazine produce by La Prensa Gráfica, a major newspaper. As a journalist for Séptimo Sentido, she has covered human rights issues, social violence, culture, inequality and gender-based violence. She graduated in social communications from Central American University José Simeón Cañas. In 2016 she received a recognition from the Salvadoran Institute for the Development of Women for her work covering violence against women. Valeria started her career in 2013 as an intern for El Faro, a digital newspaper, where she was hired to report on corruption, politics and historical memory.
Twitter handle: @ValeriaGuzman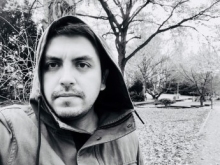 NAME: ANDRES RICARDO GUEVARA BORGES
Organization: Revista Semana
Country: Colombia
Andrés is a journalist with seven years of experience in digital media companies. He worked almost four years at El Tiempo, the main newspaper in Colombia. He started as a journalist in international news, then he moved up as an editor in new platforms (iPad, smartTV and mobile app) and finally as a deputy editor on the social media team. In 2013, he moved to Madrid, Spain, to study for a master's degree in multimedia communications at San Pablo University and received a master's in digital journalism from the Communications & Arts Institute. He was selected as an intern for the business digital team at El Pais and worked there almost a year. In 2015, El Heraldo, the main newspaper on Colombia's north coast, called him to participate in its digital transformation. He moved to Barranquilla, and he was in charge of design, creation and editing the website aldia.co, an alternative-news platform for millennials and local audiences.
In 2017, Semana, the most influential magazine in Colombia, hired him to create and edit the digital platform of Semana Rural, a new, ambitious journalistic project that combines highquality journalism in the deepest Colombian territories with social work inside those communities. Andrés' articles have been published in newspapers and magazines in Colombia and Spain, and his work as a blogger and microblogger has been recognized in his country. He won the Premio de Periodismo Rey de España in 2012. He was a FNPI fellow in Lima, Peru, in 2017 and an ICFJ fellow in 2018.
Twitter handle: @palabraseca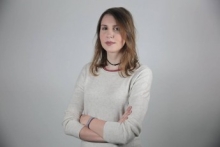 NAME: BRUNNA RADAELLI
Organization: Zero Hora
Country: Brazil
Brunna is a journalist always looking for great stories to tell. She has been working in journalism since her early 20s in newspapers and magazines of Porto Alegre and São Paulo. Currently, she works as an associated editor for Zero Hora, the largest newspaper in southern Brazil, where she tries to find new ways to elevate video journalism, focusing on entertainment and new trends. As a feminist woman and LGBTQI rights activist, Brunna tries her best to generate change around her. In 2017, she started an initiative (the first of its kind) to promote meetings among women who work in Zero Hora to raise awareness about women's rights, discuss feminism, talk about abuse and career strategies. Besides that, she spends a lot of time researching new music, contemporary poetry and clever ways to make humor.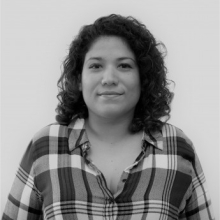 NAME: CLAUDIA LORENA TIJERINO SARRIA
Organization: De Humo TV
Country: Nicaragua
Claudia is a Nicaraguan social communicator passionate about audiovisual production. She works at De Humo TV, which produces digital content and creates educational programs for young people, bringing arts, education and new technologies together. She has a diploma in sexual and reproduction rights from Universidad Centroamericana, a topic which she has been working on for two years. She's interested in topics such as gender and women's empowerment, education and arts. She also collaborates with digital magazine "Niú", where she won with the team the 2017 award for excellence in journalism "Pedro Joaquín Chamorro". She is a self-taught photographer since 2007.
Twitter handle: @ClauTijerino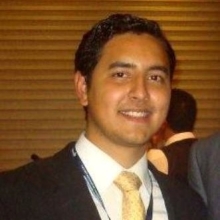 NAME: CRISTHIAN DAVID BARRAGAN FALLA
Organization: Dateame.co
Country: Colombia
Cristhian is a freelance investigative journalist in Colombia. Since 2006, he has worked on different projects and provided trainings on digital tools to local community media in Colombia, Ecuador and Venezuela. He has also been general editor of El Pueblo newspaper in Cali, editor of WebNoticias and general director of Agencia Gescom, a digital marketing agency.
In 2015, he founded LabMedia.org, a nonprofit organization and online community of digital media entrepreneurs to share content and tools about journalism entrepreneurship. He is currently founder and project manager of dateame.co, a directory of digital media in Latin America, and he is project manager of WebNoticias.co, a local media franchise.
Twitter handle: @cbarraganf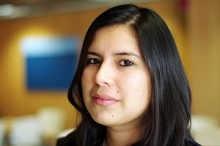 NAME: DANIELA ROCIO AGUILAR DE LA TORRE
Organization: LaHistoria.ec
Country: Ecuador
Daniela is an Ecuadorian investigative and data journalist. She is co-founder of LaHistoria.ec, a journalist site that was born as a space to report freely amid the censorship caused by Ecuador's communication law. In LaHistoria.ec, she published "Chevron's Case: Story of the Forgotten," which won the Lorenzo Natali Media Prize 2015 from the European Commission. Daniela is a contributor to the online magazine Mongabay Latam, which covers in-depth environmental and indigenous issues. She is also the Ecuadorean contact for Connectas, a Latin American platform for investigative journalists. Last year, she spent a semester in Bogotá working with the organization as a resident journalist. Daniela started her career in 2010 in the regional newsroom of Ecuadorean newspaper Hoy, where she covered political, judicial and social issues stories and wrote for the investigative supplement Blanco y Negro. There she fell in love with the job and realized that good journalism can change people's lives for the better. At the end of 2012, she traveled to Spain to pursue a master's degree in investigative journalism, data and visualization. At the end, she worked for a few months in El Mundo newspaper's main office in Madrid and continued to collaborate for the publication when she came back to her country.
Twitter handle: @danielaaguilard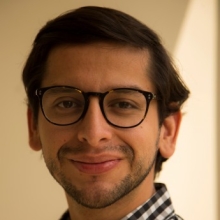 NAME: DANY ERNESTO BARRIENTOS RAMIREZ
Organization: Ergo Estudio
Country: Honduras
Dany is a Honduran photographer based in Tegucigalpa, Honduras. He studied photography with an emphasis in contemporary art in Guatemala City at La Fototeca. Dany discovered his passion for images just after taking a photography class while doing undergraduate work in graphic design. He worked for the major editorial group in Honduras as a travel photographer and later as portraitist; he also has collaborated with other independent local newspapers. He served as a social media and web contributor for a digital travel magazine in Honduras. Dany also worked in collaboration with organizations such as Oxfam to report to international courts on unresolved cases involving gender justice, loss of natural resources, native nations' rights to land and food, uncontrolled mines and inequality. Currently he is working on this first book, about illegal migration from Central America to the United States.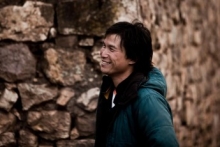 NAME: JACK LO
Organization: Freelance
Country: Peru
Jack was born in Lima, Peru. His grandparents came to South America in the middle of the Chinese civil war almost 80 years ago. At the beginning of his career, he wanted to be a sports journalist, but at the same time he started to travel around Peru and South America. He faced a tough reality: The Amazon forest deforestation, the death of the Andes people, and extinction of animals. He realized that no one in the country cared about these situations. He wanted to share and show what was happening in the world. Since then, his work has been recognized in his country and internationally. He won the Rey de España Journalism Award in 2012 in the category of environmental journalism (Spain, 2013); the National Journalism Awards, Climate Change Stories category (Peru, 2014); and the National Competition Ancash: Adventure and Culture (Peru, 2009). In the past two years, his articles were nominated among the best texts in Spanish by the Fundacion Nuevo Periodismo Iberoamericano (FNPI), by Gabriel García Márquez and by the Institute of Press and Society (IPYS). Now, he dreams of developing an environmental platform aiming to bring social justice and awareness.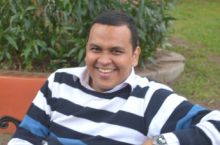 NAME: JOAN HUMBERTO SUAZO ROQUE
Organization: ElPulso.hn
Country: Honduras
After Joan graduated from college, he started studying law. Although he pursued law for at least 10 years, he realized he didn't want to be a lawyer. He suspected that he was truly a journalist, so he came back to the university and studied journalism. He has worked as a freelancer for some European newspapers, as a community manager for the biggest news corporation in Honduras, as an investigative and data journalist for a digital newspaper, and currently, he is the news coordinator for a television news station.
Twitter handle: @suazorjoan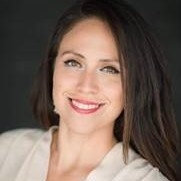 NAME: KARLA COVARRUBIAS MOLINA
Organization: The Welcomers
Country: Mexico
Karla was born in Mexico City in 1987. She studied communication and journalism at the National Autonomous University of Mexico and received a postgraduate degree in international culture management from the University of Barcelona. She is also a partner at the Authors and Composers Society of Mexico.
She was 16 when she got her first job, as assistant to Carlos Montemayor, the poet and activist who shared with her his passion for language and people. Ever since, her work as a journalist has been focused on life stories, language, society and culture. She has also worked as an editor, project manager and in public relations at different magazines and media, such as the Dictionary of Nahuatl in the Spanish of Mexico, Algarabía Magazine, Jus (México) and Malpaso Publishers (Barcelona), among others.
In 2010, she participated in the International Language Assistants Program organized by Canada's Ministry of Education and Higher Learning and Mexico's Secretariat of Public Education. For a year, she worked as a Spanish teacher in Quebec, where she realized that the best way to get to know a place is through its people. She learned about the importance of cultural exchange to avoid stereotypes and clichés. Two years ago, she founded a project to enable better traveling experiences through innovation: TheWelcomers.com, a marketplace and travel blog to promote unique activities, traditions, local places and events in Mexico. During 2017, The Welcomers was incubated at StartUp MX - GirlPower Program for Women Entrepreneurs. Since last year, Karla has been a speaker at national conferences, such as the Intelligent and Sustainable Tourism Meeting, FrenchTech and Women Leadership at Telmex HUB.
Twitter handle: @karla_kobach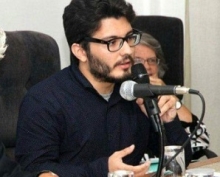 NAME: LUIZ FERNANDO TOLEDO
Organization: O Estado de São Paulo
Country: Brazil
Luiz Fernando was born in Sorocaba, São Paulo (Brazil) in 1991. After graduating in journalism, he moved to São Paulo to study political science at Fundação Escola de Sociologia e Política de São Paulo. In 2017, he studied public administration at Fundação Getulio Vargas as a graduate special student. He started working for O Estado de São Paulo (also known as Estadão) in 2013, a leading Brazilian newspaper, which was founded in 1875. He serves as an education and public administration reporter. In this job, he became specialized in the Brazilian freedom of information act (called Lei de Acesso à Informação), publishing more than 200 articles with data obtained from government. In 2017, one of his most important articles revealed that the press secretary and his team deliberately tried to put legal barriers and avoid sending information to journalists to avoid a negative image of the government. An an audio of an official meeting in the City Hall of São Paulo accompanied the article.
Twitter handle: @luiztoledojorna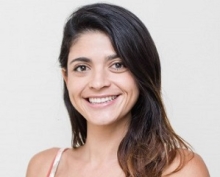 NAME: MARIA FERNANDA CRUZ CHAVEZ
Organization: La Voz de Guanacaste
Country: Costa Rica
María is the editor-in-chief of La Voz de Guanacaste, a local and alt-monthly newspaper located on the Pacific coast of Costa Rica. Along with a group of talented journalists and communicators, she has developed in-depth investigations on issues related to water scarcity, local government corruption, refugees and how big companies use tax havens to hide their profits from the government. For this last investigation, she was among more than 300 journalists who dug into the Panama Papers and Paradise Papers databases.
She started her career in 2010 working for the biggest media group in Costa Rica where she reported about international, national and cultural issues. She also wrote for a women-focused magazine where she investigated deep gender-equality stories for almost three years, and for a financial newspaper where she developed her skills in politics, economic and data journalism. She is passionate about how local media survive when producing strong and independent journalism stories.
Twitter handle: @mafecru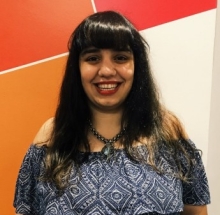 NAME: MARIA FLORENCIA AZA
Organization: UNO, Grupo America
Country: Argentina
Florencia was born in Buenos Aires, Argentina, in 1990. She has a bachelor's degree in journalism from the Argentinian Catholic University, and for the past six years her focus has been digital media. In the past, she worked on designing digital strategies for the two most important FM radio stations in Argentina. During that time, she was responsible for all the stations' digital content and broadcasting in different social networks. Since 2016, she has worked as a social media editor for UNO, Argentina's first native mobile media.
Twitter handle: @floraza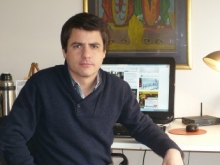 NAME: RAFAEL BAUTISTA OTEGUI
Organization: Conexion Coral
Country: Argentina
Rafael was born in Buenos Aires, Argentina. He studied sociology at Universidad del Salvador and then did a master's degree in journalism at the Universidad de San Andrés. For more than 10 years, he has collaborated with articles in different national and international media on issues of environment, sustainability and community. Since 2011, he has been editor in chief for the "Gestión Sustentable," a supplement in La Razón newspaper. He also heads the section "Calendario del Compromiso con la Comunidad" in Clarin´s Viva magazine. Clarin is the largest newspaper in Argentina. In 2017, he founded the Conexión Coral website, an independent digital media outlet specializing in climate change and sustainability. Before that, from 2009 to 2011, he worked as a legislative advisor in the Commission of Natural Resources in Argentina's Chamber of Deputies. He has also ventured into literature and has published two books of poems (Días Hábiles, 2008, and Spam, 2012) and participated in different anthologies. Currently, in parallel to his tasks as a journalist, he coordinates creative writing workshops in Buenos Aires.
Twitter handle: @RafaelOtegui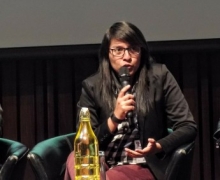 NAME: ROCIO LIZBETTY ROMERO BENITES
Organization: GrupoRPP
Country: Peru
Rocío was born in Lima in 1990. She is a data journalist interested in transparency and access to public information. She works in the data and research unit of the GrupoRPP and integrates the Segunda Generación de la Red Latinoamericana de Jóvenes Periodistas promoted by Distintas Latitudes. Rocío has worked in the Grupo Epensa and Ojo Público.In 2016, while working for Ojo Público, she received third place in the Latin American Investigative Journalism Awards for "The Stolen Memory Project," an investigation about trafficking of cultural heritage reported in alliance with four international journalism organizations.
Twitter handle: @rocioromerox
Program Dates:
4/23/2018 - 6/2/2018
Contact Info
Cassandra Balfour
Program Manager
cbalfour@icfj.org
Amal Azimova
Program Officer
aazimova@icfj.org
News about this program
October 19, 2023

September 6, 2023