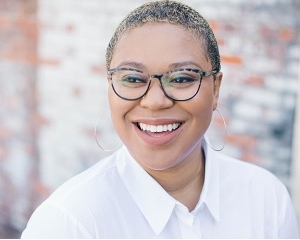 Ko Bragg was a Bringing Home the World Fellow in 2018.
Ko is a city reporter for the alt-weekly Jackson Free Press in Jackson, Miss., where she covers everything from city hall and community meetings to crime and juvenile justice.
She recently moved back to the United States after doing a year of graduate school in Paris at Sciences Po as part of a dual-degree program with Columbia Journalism School. She has been to 25 countries to date, but mainly for leisure and not to formally report with the exception of her graduate program in Paris. She is excited to take the leap into international reporting through this fellowship and to be able to report a story that has roots in Mississippi.
Project: In the 1830s, slaveowners in Mississippi sent freed African Americans to a colony in Liberia called Mississippi in Africa, where former slaves established colonial rule over indigenous Liberians and tensions led to two civil wars. Ko will explore nuances and similarities between Mississippi and Liberia in both a historic and present-day context, as Liberia adjusts to a new celebrity, soccer star president – one of the first leaders in the country to be of indigenous Liberian descent.