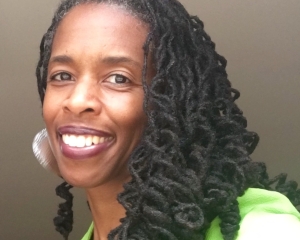 Lori Robinson was a Bringing Home the World Fellow in 2016.
Lori Robinson is an award-winning freelance journalist who covers a broad range of topics including African American issues, Afro-Latin American issues and violence against women. Among her previous jobs are editor of the city magazine BLAC Detroit and consultant at the nonprofit organization Solutions Journalism Network. Her work has appeared in The Washington Post, Chicago Tribune, Detroit Free Press, Ebony.com, and other publications. As author of "I Will Survive: The African-American Guide to Healing from Sexual Assault and Abuse," she is particularly proud of her work that has been helpful to rape survivors and those working to eradicate sexual violence. As a reporter who enjoys covering Latin America, she looks forward to strengthening her international reporting skills by working with ICFJ.
Project: Afro-Colombians—Colombia's largest minority group—have been disproportionately impacted by the nation's half-century conflict. My project will expose the underreported effects of the war on Black Colombians, their fight for inclusion in peace negotiations and the domestic and international strategies their organizations are using to pursue restitution, justice and equality.