Education and Public Administration Reporter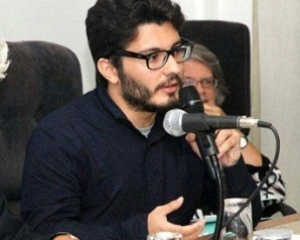 Luiz Fernando Toledo is a 2018 Professional Fellow from Latin America with ICFJ. 

Luiz Fernando was born in Sorocaba, São Paulo (Brazil) in 1991. After graduating in journalism, he moved to São Paulo to study political science at Fundação Escola de Sociologia e Política de São Paulo. In 2017, he studied public administration at Fundação Getulio Vargas as a graduate special student. He started working for O Estado de São Paulo (also known as Estadão) in 2013, a leading Brazilian newspaper, which was founded in 1875. He serves as an education and public administration reporter. In this job, he became specialized in the Brazilian freedom of information act (called Lei de Acesso à Informação), publishing more than 200 articles with data obtained from government. In 2017, one of his most important articles revealed that the press secretary and his team deliberately tried to put legal barriers and avoid sending information to journalists to avoid a negative image of the government. An an audio of an official meeting in the City Hall of São Paulo accompanied the article.