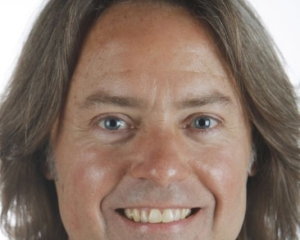 Mark Curnutte was a Bringing Home the World/Social Justice Reporting Fellow in 2013.
Mark Curnutte has covered minority affairs and social justice issues for The Cincinnati Enquirer since January 2009. In that time, he has written extensively about race, poverty and immigration. He conceived of and has reported and written two dozen stories in the ongoing "Saving Avondale" series, which examines the challenges and strengths of one of Cincinnati's pivotal neighborhoods and the center of the city's black community. His work contributed to Avondale's receipt of a $29.5 million Choice Neighborhoods grant from the U.S. Department of Housing and Urban Development in 2012. He is formerly the newspaper's Bengals/NFL beat writer (2000-08) and second vice president of the Pro Football Writers of America. An Illinois native, Mark is a 1984 graduate of Miami University in Oxford, Ohio. Prior to moving to Cincinnati, he worked as a reporter and assistant editor/Life at the News & Observer in Raleigh, N.C. He is author of "A Promise in Haiti: A Reporter's Notes on Families and Daily Lives," Vanderbilt University Press, 2011. It is a 2011 silver level winner nationally in the social sciences category of Foreword Reviews' Book of the Year contest.
Project: Mark will examine two forms of contemporary slavery affecting Haiti: domestic servitude of children (restavek system) and the forced labor of Haitian men on sugar cane plantations in the neighboring Dominican Republic.