BBC Africa Correspondent, Nairobi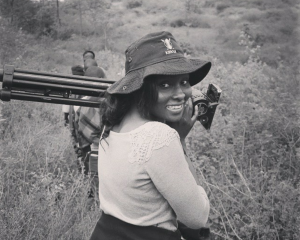 Mercy Juma is a broadcast journalist at BBC Africa, based in Nairobi, Kenya. She is a passionate storyteller, who reports on vital health and science issues from maternal and child health, to sexual and reproductive health and the environment. Until recently, she was a senior health and science reporter at the Daily Nation newspaper and NTV, its sister station.
In 2015, Juma was among the four Dag Hammarskjold U.N. Fellows worldwide selected to cover the U.N. General Assembly in New York for three months, where she reported on the adoption of the Sustainable Development Goals.
Growing up in a country with poverty greatly influenced Juma's passion for journalism. She aims to be the voice of society's voiceless, and her satisfaction emanates from seeing policy changes and better lives for people through her stories.
She holds a bachelor of science degree with honors in information science from Moi University in Kenya. She has also attended data journalism training courses and won several awards including the 2016 Media Council of Kenya's Gender Reporting Award.