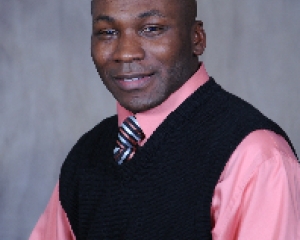 Michael Fairwell is an instructor and director of Creative Services in the Department of Mass Communications at Claflin University in Orangeburg, SC. Fairwell primarily instructs on television and film production, focusing on the aesthetics of production and on the art of storytelling. His course portfolio includes Television Production I, Television Production II, Principles of Media Convergence, Practicum, Senior Project and Broadcast News Gathering and Reporting. He also serves as coordinator of the internship course that partners students with regional, state and national internship opportunities. Fairwell has secured thousands of dollars in grants and has produced and directed more than 100 infomercials for various local faith and community-based organizations. During his tenure at Claflin University, he has served as video studio director, media specialist and senior media specialist before securing his current faculty positon.
Fairwell launched his career in the television broadcast industry as director and camera operator at the Emmy-award winning WIS-TV 10 (NBC Affiliate) in Columbia, SC. At the news station, he worked as part of the production staff on the Peabody award-winning television program that aired for more almost 30 years.
His resume also includes work as producer, director and editor of several educational and informational programs that were broadcast on South Carolina Educational Television (local PBS affiliate) and the CW Network. Fairwell was 2nd assistant director on "Civil," a short film produced by Wild Oak Films in Los Angeles, CA. Fairwell is also a documentarian and producer on the use of a still image. Fairwell theorizes that the still photographic works of several individuals were among the most powerful ways to communicate the civil disturbance and violence during much of the civil rights era. His works examine the relationship between moving image versus still image documentation as well as the relationship between voice-over narration and historical indexes.
Fairwell received a Bachelor's degree in Journalism and Mass Communications and a Master's degree in Media Arts from the University of South Carolina in Columbia, SC.