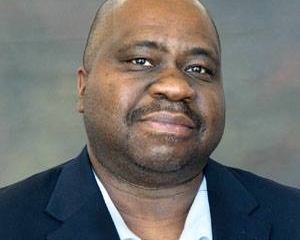 Milton Kent is a veteran of Baltimore and Maryland journalism.
The 1981 recipient of the Baltimore Sun Minority Journalism Scholarship, Kent graduated from the University of Maryland's school of journalism in 1985.
Kent began a long association with the Baltimore Sun in 1985, serving as the Evening Sun's Howard County reporter for nearly three years before joining the paper's features department as an entertainment writer in 1988.
In the following year, Kent began covering men's and women's college basketball for the Evening Sun, concentrating on the Maryland men's and women's teams. He continued covering college basketball when the writing staffs of the Evening and Morning Suns merged in 1991.
After that, Kent covered the Orioles for three seasons before becoming one of the nation's first fulltime sports media critics over a period of six years. He covered the NBA from 2000 to 2004, when he launched a high school sports column, which he wrote until he left the Sun in 2008.
Kent joined the staff of AOL Fanhouse, an online sports operation in 2009, covering sports media and women's basketball, until operations ceased in 2011.
In 2011, he joined the faculty at Morgan State University, where he continues to teach sports writing and reporting as well as mass communications and the fundamentals of writing for the media. In previous semesters, he has taught courses on editorial and critical writing and on the basics of editing.
In addition to writing for various platforms, including Sports Illustrated.com and TV Guide, Kent has hosted Sports At Large, a weekly commentary program airing on WYPR (88.1 FM) since 2002.
Kent and his wife, Glenda, live in Baltimore County, Md.