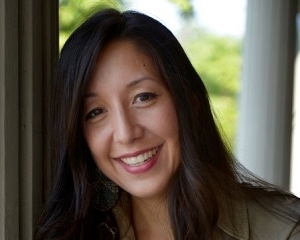 Moriah Balingit was a Bringing Home the World Fellow in 2014.
Moriah Balingit is the city hall reporter for the Pittsburgh Post-Gazette. In her half-dozen years with the newspaper, she has held several positions, starting as a regional news reporter covering a handful of former mill towns in the Mon Valley. She later covered crime and breaking news, reporting on clashes between anarchists and police during the G-20, on the sexual abuse scandal that rocked Penn State University and on a mass shooting at a mental hospital. She has also written extensively on youth in the adult criminal justice system, gun laws and families impacted by violence. Since moving to city hall, she has covered the indictment of the former police chief, a federal probe into city business and shed light on lax accounting practices that led to new laws and procedures. A native of California, she holds a degree in journalism from the University of Oregon and interned at the Oregonian, Sacramento Bee and Student Press Law Center before being hired at the Post-Gazette. She trains for triathlons and reads nonfiction and audits in her spare time. 

Project Description: Moriah will travel to Bangladesh to examine the implementation of a new safety accord for garment workers. The accord was signed by several clothing companies in the wake of the collapse at Rana Plaza, which killed more than a thousand people. She will also report on the role that unions -- which are parties to the contract -- will play in holding factories accountable to the accord.