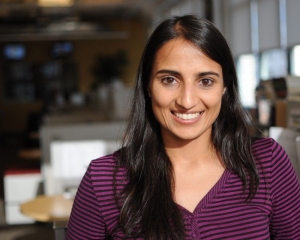 Mythili Rao was a Bringing Home the World Fellow in 2015.
Mythili Rao covers books for WNYC, where she is a producer for The Takeaway, a daily news program from Public Radio International. Her writing has appeared in The New York Times Book Review, The Los Angeles Review of Books, The Daily Beast, Newsweek, and other publications. She previously worked on CNN's New York Bureau, where she contributed to the network's Peabody-winning political coverage in 2008. She was a Jefferson Scholar at the University of Virginia and holds a Master's degree in Literature from New York University.
Project: In recent years, Korean pop culture has exploded into an economic asset the South Korean government estimates is worth more than $80 billion. But the country has yet to produce a world-famous writer. Mythili reports on how a new wave of translation -- much of it funded or subsidized by the Korean government's Ministry of Culture -- could change that, perhaps opening the door for the country to finally win a Nobel Prize in Literature.