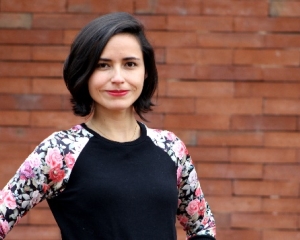 Nadya Hernández was a 2017 Professional Fellow from Latin America with ICFJ.
Country: Colombia

Organization and Position: I'm working as a Project Manager of Movilizatorio, a civic engagement lab that is developing innovative tools and technologies to strengthen the role of the civil society in shaping Colombia's decision-making processes.

Favorite digital tool and why: My favorite digital tool is El Avispero (www.elavisperomov.org), because it allows people to share information, take action together, and build collective solutions.

Project Proposal: I want to implement a tool for civic monitoring of the implementation of the agreements between Colombian government and Farc. In order to give citizens an active role, but also to promote transparency and strengthen democracy through participation.

Proudest Professional Accomplishment: My proudest professional accomplishment, was to set a digital strategy for my previous job and to implement it with my team, finding than we were chosen in the three offices with best results in the world (out of about 90). The opportunity to bring new ideas to a traditional way of doing things, and succeed while leading a team was amazing!