India: Transforming Gender Coverage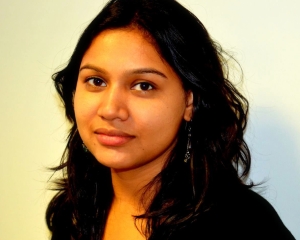 ICFJ Knight Fellow Neha Dixit helped top Indian newsrooms improve their coverage of health and gender issues. She provided key strategic and editorial support to in-depth and multimedia projects that helped the media partners engage citizens and policymakers around these topics.
Dixit has extensive experience as an independent journalist based in New Delhi, India, reporting on politics, gender and social justice across South Asia. Her work has been published by Al Jazeera, Smithsonian, Caravan, Outlook and other publications. She is also a contributor to the UNESCO Casebook of Investigative Journalism 2011, Zubaan anthology on sexual violence in South Asia and First Hand: Graphic Nonfiction in India.
Dixit has won numerous top journalism awards, including the 2016 Chameli Devi Jain award for Outstanding Woman Media Person in India, the 2014 Kurt Schork Award in International Journalism and the 2011 Lorenzo Natali Prize for Journalism from the European Commission, among others. Dixit is currently working on her first nonfiction book on women in the workforce in India.