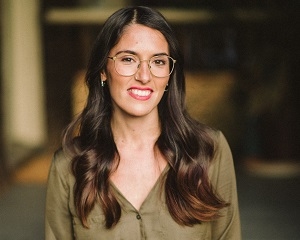 Noelia González was a Bringing Home the World Fellow in 2018.
Noelia is an Uruguayan multimedia journalist with a passion for video production and writing. She holds a Masters in Journalism from the University of California, Berkeley and for the past two years has been working as a producer, video editor, and presenter at AJ+ Español from the San Francisco office. Her reporting ranges from environmental stories to culture but mostly focuses on women's rights and underrepresented communities. Noelia's reporting has taken her to exciting places such as Antarctica, Alaska, and several countries in South America.
She has worked for several media outlets in the United States and Uruguay, such as El Observador and Univision. She has been writing, shooting, producing and editing video, putting together multimedia packages, and presenting stories since she started studying journalism in Montevideo. She has been the recipient of the School Merit Fellowship at UC Berkeley Graduate School of Journalism, the Kaiser Permanente Institute for Health Policy Fellowship, and a finalist in the Online News Association Awards in 2016.
Project: The Guaraní Aquifer is the third largest freshwater reservoir in the planet and, in a world that's running out of water, it has become a target: Governments and big corporations have set eyes on it. Noelia will travel to Paraguay to report on the current state of the aquifer and the risks it faces.