Tanzania: Creating a Culture of Data Journalism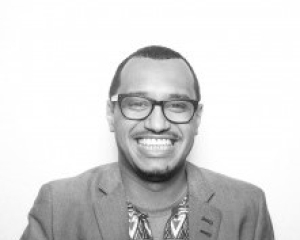 ICFJ Knight Fellow Omar Mohammed led the launch of Code for Tanzania, which promotes data journalism and civic innovation as a means to strengthen journalistic storytelling and audience engagement.
Mohammed is an experienced data journalist and digital strategist. ​In 2015, he helped launch Quartz Africa and worked as the platform's East African reporter based in Tanzania's commercial capital, Dar es Salaam. Prior to joining Quartz, he spent 2014-2015 as a Hubert H. Humphrey Fulbright Fellow at Arizona State University's Walter Cronkite School of Journalism, where he researched sustainable financial models for doing digital business journalism.
He previously served as a senior producer for the BBC Swahili Service's weekly radio news magazine show, "Haba na Haba" (Little by Little) and co-created and hosted a news review show @Mgahawa on East Africa Television. His writing has appeared in The Arizona Republic, Global Voices, The East African, among others.
During his Fellowship, Mohammed built a flagship civic technology "CitizenLab," a network of developers, data analysts and journalists that collaborated with local newsrooms to harness the power of data reporting to tell compelling stories. He also worked to establish a Tanzania chapter of the global Hacks/Hackers community.