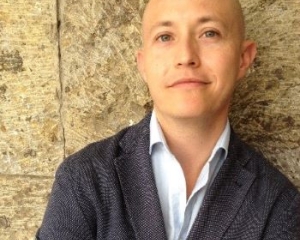 Pablo Hernández is a 2019 Professional Fellow from Latin America with ICFJ.
Pablo Hernández Mares is an independent science journalist. He holds a bachelor's degrees in communication sciences and techniques and a master's degree in digital journalism from the University of Guadalajara. Pablo is also the founding director and reporter of CientificoDigital.mx, a project specialized in science, medicine and the environment. 
Pablo began his career as a musical director, reporter and news anchor at Radio Universidad de Guadalajara 17 years ago. Since the beginning of his career, he has focused on science journalism. He interviewed different national and international personalities in this field and reported for digital media outlets such as orbmedia.org, scidev.net, dialogochino.net, theculturetrip.com, notimex.gob.mx and for journals such as Conversus del Instituto Politécnico National and TecReview of Tecnológico de Monterrey. 
He is also a freelance journalist and contributor to environmental news website Mongabay.com and medical news website Medscape.com. As a member of the Earth Journalism Network of Internews since 2016, he participated in the Congress of the International Union of Conservation of Nature (IUCN) in Hawaii, U.S.A., the COP13 of Biodiversity in Cancun, a journalism workshop on the transition to neutral carbon in Costa Rica with Latin Climate and the Stanley Foundation, the workshop 'Investigate the Garbage' of the Foundation for New Ibero-American Journalism Gabriel García Márquez, in Bogotá, as well as the workshop 'Money Route for Climate Change' in Panama organized by the Konrad Adenauer Stiftung. He is also a professor in the Bachelor and Master of Digital Journalism in the Virtual University System of the University of Guadalajara.