Kenya: Improving and Expanding Health Coverage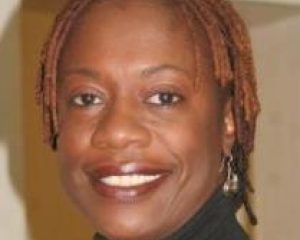 As a Knight Health Journalism Fellow, Rachel Jones led a project to improve coverage of health issues in Kenya. With support from the Wellcome Trust, she launched the Kenyan Alliance of Health and Science Reporters.
Jones' consulting media-development work began with an eight month stint as project director for the Internews Network's Gulu, Uganda, radio training center. The project was designed to build reporting and critical analysis skills of journalists covering the peace and reconciliation process between Uganda's government and the Lord's Resistance Army. Jones helped train and mentor nearly five dozen media professionals, covering issues ranging from policy, health, education, and child welfare.
Prior to that, Jones spent eight years as a reporter for National Public Radio covering poverty, welfare reform, and social policy affecting children and families. During those eight years, Jones also conducted trainings on HIV/AIDS and education reporting for the Internews Network in Ethiopia and Nigeria. Jones also has been a national correspondent for Knight-Ridder Newspapers, a feature writer and columnist for The Detroit Free Press and a reporter for The St. Petersburg Times.
Among her numerous awards: In 1991, Jones was named the first Robert R. McCormick Minority Fellow in Urban Investigative Journalism for the Tribune Foundation. And in 2000, she received a Knight/CDC Journalism Fellowship at the Centers for Disease Control and Prevention in Atlanta.