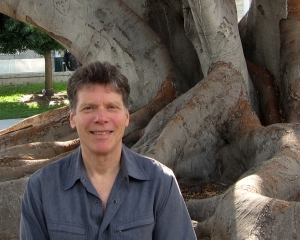 Saul Rubin has been a fulltime journalism instructor in the Communication and Media Studies Department at Santa Monica College since 1999. He is the newspaper advisor and also teaches beginning courses in news writing, feature writing and multimedia storytelling. He was awarded the first ever SMC Foundation President's Circle Chair of Excellence in Communication in 2010.
Rubin has 15 years of experience as a working journalist, including more than 10 years as a staff writer for several California papers, including Copley Los Angeles Newspapers based in Santa Monica. He worked on general assignment stories, features and also had a weekly humor column. He has also written for such publications as Daily Variety and The Los Angeles Times. He worked in the news division of the CBS affiliate in San Francisco and was a writer and story developer at Fox Sports Net for a sports magazine show called Goin Deep.
Rubin is the author of six books mostly focused on unusual travel in California, including Northern California Curiosities and Southern California Curiosities. His first book, Offbeat Museums, told the story of 50 of America's most unusual museums. His most recent work, San Francisco Curiosities, was released in September 2010.