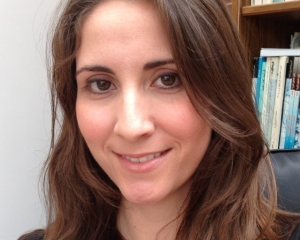 Victoria Macchi was a Bringing Home the World Fellow in 2014. 
After several years as a journalist in the Middle East and Latin America, Victoria is now a Washington, D.C.-based reporter and will soon be starting as an international broadcaster at Voice of America. Previously, Macchi was a freelance journalist focusing on Latinos in the U.S., immigration policies, and human rights. As a Hispanic journalist, she hopes to continue documenting the evolution of the Latino community in the U.S., especially the effects of immigration laws on individuals and families. 

She received her B.Sc. in Foreign Service from Georgetown University, did her M.A. work in Human Rights at Columbia University, and has a certificate in Political Journalism and Cultural Analysis from the Universidad Antonio Ruiz de Montoya in Lima, Peru. Victoria is also an alumna of the 2012 International Center for Journalists Immigration Training Program in Washington, D.C.
Project Description: Victoria will explore the story of a Southwest Florida family pulled apart by multiple deportations, and the efforts of one teen to reunite everyone by going into the military.