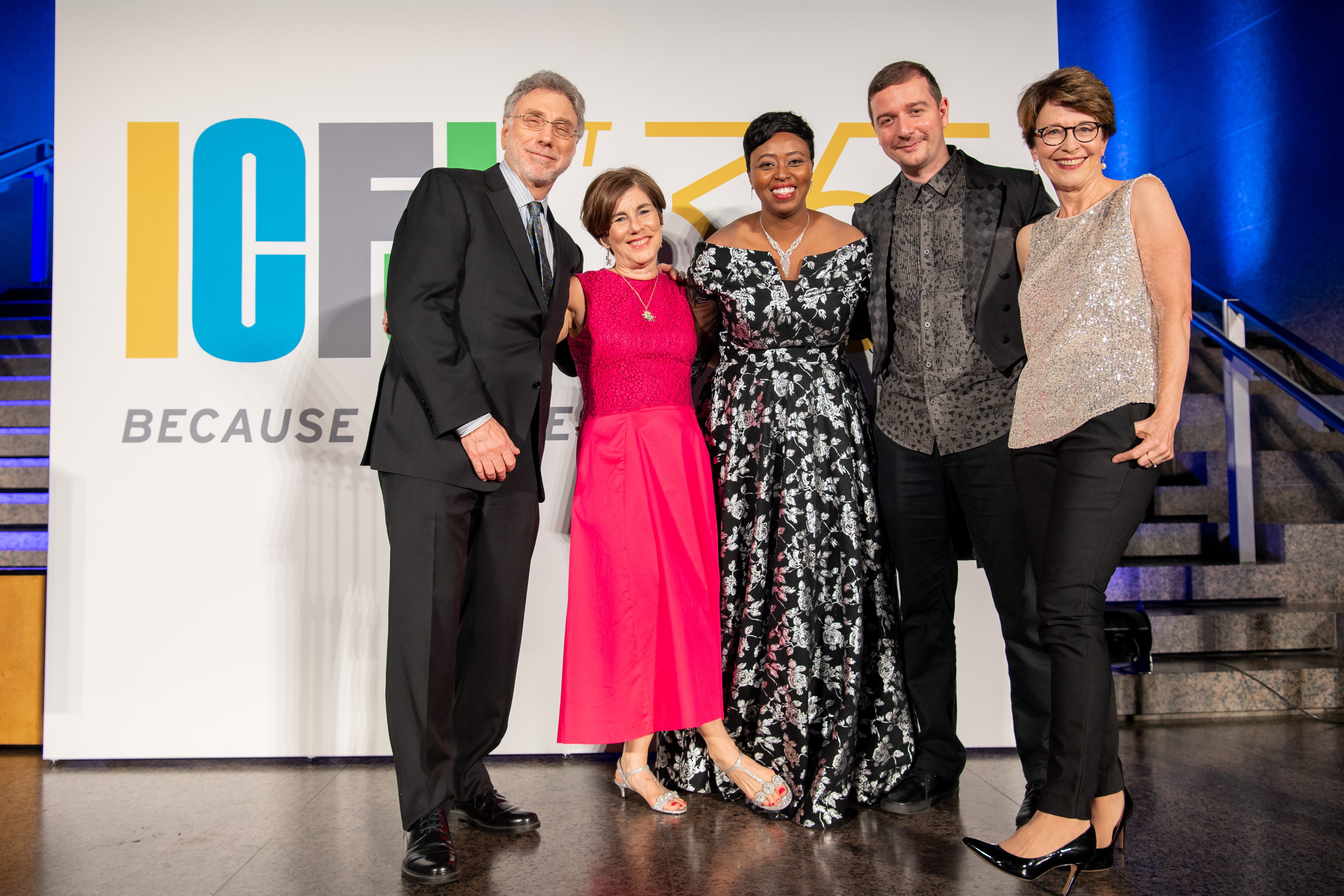 ICFJ Knight International Journalism Award
The Knight International Journalism Awards have been the centerpiece of ICFJ's annual Tribute since 1998, honoring journalists and media innovators who show extraordinary courage in bringing vital information to audiences in countries beset by conflict and press freedom challenges. Recipients of the ICFJ Knight International Journalism Award are reporters, editors, technologists, media managers or citizen journalists who, despite difficult circumstances, produce pioneering news reports or innovations that make a significant impact in their countries.
The Award, supported by the John S. and James L. Knight Foundation, reflects the mission of ICFJ Knight Fellowships: to instill a culture of news innovation worldwide. The goal is to seed new ideas and services that deepen coverage, expand news delivery and engage citizens in the editorial process. The fellowship program is supported by Knight Foundation, with additional funding from the Bill & Melinda Gates Foundation.
 
ICFJ Founders Award for Excellence in Journalism
The ICFJ Founders Award is a tribute to three visionaries who started the International Center for Journalists in 1984: Tom Winship, editor of The Boston Globe from 1965 to 1985; Jim Ewing, publisher of The Keene Sentinel in New Hampshire; and George Krimsky, AP correspondent and editor for 16 years. Winship, Ewing and Krimsky felt a strong need to support colleagues overseas, particularly in countries with little tradition of a free press. All three shared the belief that the news media's role is to expose, investigate, and articulate issues of concern to average citizens. And they wanted an organization run by journalists for journalists to help foster their ideals. Out of their beliefs, ICFJ was born. This award, given in their honor, is presented to a journalist with a long-time commitment to the highest standards of the profession.
 
ICFJ Excellence in International Reporting Award
The Excellence in International Reporting Award is presented to journalists who deliver unparalleled news and analysis from global hotspots. Despite great personal risks, the recipients provide high-quality, on-scene coverage that shapes public discourse. Their work serves as an inspiration to reporters around the world.
 
ICFJ Knight Trailblazer Award
This ICFJ Knight Trailblazer Award recognizes former Knight International Journalism Award winners who have built upon that recognition to create new journalism outlets or institutions, particularly in countries where freedom of the press is restricted. The award celebrates those who have used the recognition from ICFJ and Knight Foundation as a springboard to launch innovative, investigative news outlets that break new ground and reach a broad audience despite the risks.
 
ICFJ News Innovation Award
The ICFJ News Innovation Award recognizes pioneering work that promotes the free flow of news and the open exchange of ideas. Created in 2010, the award recognizes the growing importance technology plays in advancing quality journalism and providing access to information, especially in countries where government censorship makes news-gathering both difficult and dangerous.
Across the globe, digital technology is transforming our field. Reporters from major media outlets routinely produce stories for multiple platforms. The growing ranks of citizen journalists are blogging and tweeting, adding their voices to a new information stream.
The News Innovation Award is given to the creators of new technologies. They could be inventors of new services, tools, devices or news organizations that elevate our ability to produce and disseminate news and engage communities.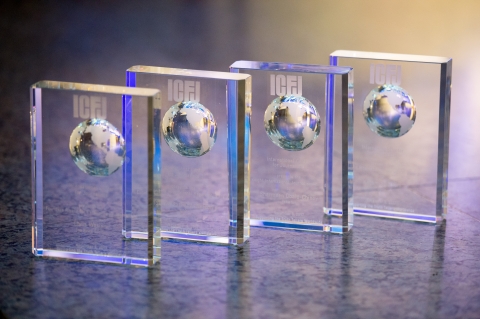 ICFJ Tribute to Journalists 2022