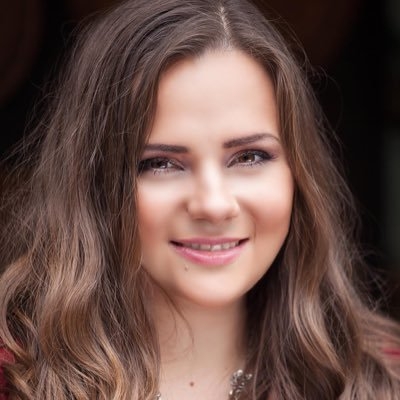 Miranda Patrucic, a winner of the 2016 ICFJ Knight International Journalism Award, is a relentless investigative reporter who has uncovered corruption and financial crimes at the highest levels across Europe and Central Asia.
A lead reporter and regional editor for the Organized Crime and Corruption Reporting Project (OCCRP), Patrucic has played a pivotal role in probes that led to government investigations in multiple countries, prison sentences for corrupt officials, and more than $1 billion in penalties and seized properties.
As a reporter on the groundbreaking Panama Papers project, which revealed the hidden wealth of global elites, Patrucic helped to expose a web of secret companies in offshore havens designed to hide the staggering wealth of Azerbaijani President Ilham Aliyev and his family.
She has also played a key role in the "Khadija Project," named for her friend and colleague Khadija Ismayilova, who was imprisoned in Azerbaijan by the Aliyev government because of her news reports. Following Ismayilova's arrest in late 2014, colleagues from several countries banded together to continue her reporting on corruption among Azerbaijan's elites.
Patrucic's work has had far-reaching impact. She investigated Gulnara Karimova, the daughter of Uzbekistan's president, who controlled the country's telecom industry. Patrucic discovered that the president's daughter had accepted payments likely in excess of $1 billion from two European telecom companies. This revelation led to criminal investigations and a nearly $800 million settlement with one of the telecoms. Karimova was placed under house arrest, some of her properties in France were seized, and her funds in Switzerland were frozen.
Patrucic's investigation into how Montenegro's top leaders exploited the country's main bank for personal gain led the European Union to temporarily delay Montenegro's application for EU membership. Earlier, she was part of a team that reported on how the Bosnian government bought an apartment for the prime minister which led to his indictment and resignation.
Based in Sarajevo, Patrucic began her career as a project assistant for Freedom House in 2001. In 2005, she became a translator and fact-checker for the Center for Investigative Reporting in Sarajevo. She later became an investigative reporter for OCCRP and in 2012 was appointed OCCRP's Regional Editor.
Patrucic has trained and mentored reporters in 20 countries and serves as a role model for journalists working in closed societies.
Follow Miranda on Twitter: @MirandaOCCRP.