In Pakistan, one of the country's largest digital news networks is working to monetize its video content and expand its audiences. In Georgia, a media outlet providing in-depth analysis of issues in the North and South Caucasus is rolling out its first ever subscription service. And in Turkey, a fact-checking organization is laying the groundwork for a membership model.

These news organizations are among five selected to receive grants – totaling up to $100,000 – to pursue projects that improve their operations and help them become more sustainable businesses. El Pitazo (Venezuela), OC Media (Georgia), Teyit (Turkey), The Centrum Media (Pakistan) and VoxEurop (France) were chosen to receive the funding after taking part in the first phases of Elevate, ICFJ's news business hub.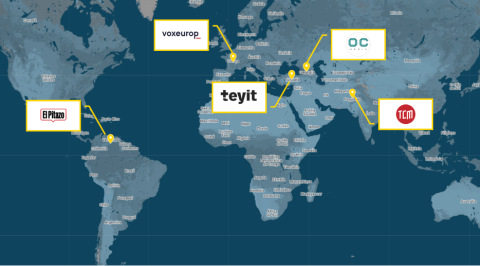 The 17 organizations who initially participated in Elevate focused on identifying the biggest business problems standing in the way of growth. Then, for six months, they received intensive business training and tailored strategic mentorship to address their challenges.

"The newsroom leaders who took part in Elevate didn't just learn from trainers and mentors – they learned from each other, too," said Cristina Tardáguila, ICFJ's senior program director. "Even though they operate in six different regions of the world, their teams face similar obstacles. Elevate gave them a rare opportunity to come together and share ideas, as they develop solutions to their most significant business challenges."

Many of the news organizations that received funding come from countries where journalism is under attack. The grantees said the financial support, paired with the earlier training and coaching, is a game changer.
El Pitazo (Venezuela - Nonprofit)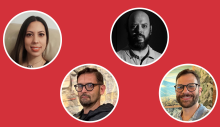 Throughout the years, El Pitazo has grown its content and reach, but its administrative practices and financial planning have not kept pace. In addition, El Pitazo wants to do more branding to reach potential advertisers. 
"The Elevate grant will boost our sustainability by helping us improve our marketing strategy and automating many administrative processes," said Javier Melero De Luca,  co-founder of the Venezuelan news organization.

OC Media (Georgia - Nonprofit)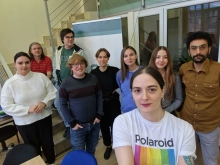 With the support of Elevate, OC Media will transform its current simple donation system into a new subscription model, called OC Media Premium. The plan is to have monthly subscribers. 
"With the help of ICFJ, our dream project will come to life very soon," said Mariam Nikuradze, co-founder and executive director of the Georgian news media outlet. "With the launch of OC Media Premium, we will strengthen our readers' community and, in turn, our own sustainability."
Teyit (Turkey - Nonprofit social enterprise)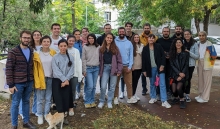 By taking part in Elevate, Teyit sought to understand their audience, transform them into a community, and establish a better dialogue with them, eventually implementing a membership model. The ultimate goal is to empower their audience to help fight mis/disinformation. 
Thanks to the program, the membership model is on its way and will improve Teyit's ability to interact with the audience it serves. 
"The mentorship we received in the Elevate program has accelerated our plans toward building a more sustainable financial model for Teyit," said Gülin Çavuş, co-founder and Head of Strategy at the Turkish media outlet. "And the financial support helped us think more on a systemic scale."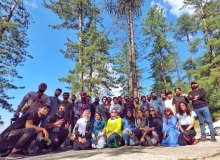 The Centrum Media (TCM) will use the funds from Elevate to conduct audience research, a competitive analysis and audience testing, as well as to roll out strategies that help them monetize and grow their YouTube content in particular.
"The Centrum Media (TCM) journey started six years back with a single Facebook page," said Talha Ahad, founder and CEO of The Centrum Media. "We never knew we would be able to produce 6,000-plus videos with 1 billion views across social platforms in this short span of time. With the help of ICFJ's grant, TCM will not only aim to understand its audience better, but it's a great opportunity to expand our reach and audience, which will help in the long term sustainability of TCM." 

Voxeurop (France - Nonprofit)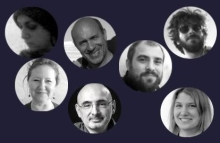 During Elevate's knowledge sprint and mentorship phases, Voxeurop learned a lot. Their main takeaway: They could be doing much more to drive visitors to their site with better Search Engine Optimization (SEO).
"The grant will help us solve some of these challenges and give our audience a boost," said Gian-Paolo Accardo, editor-in-chief for the French nonprofit organization. "The team will focus on having new readers converted into paying members and developing a long-term sustainability project."

About Elevate
Elevate launched its first cohort in May 2022  with a group of 17 news media outlets. Since then, the group has received over 60 hours of training in four areas: Business strategy, operations and finance, technology and new media, and communications and marketing.

The program included training from Babson College, Microsoft, professor Jeremy Caplan (City University of New York), SEO training, and session on How to turn readers into revenue. Participants also had the chance to meet CEOs from major media organizations and discuss with them business issues they face on a daily basis.

As a group, the newsroom leaders who participated in the first phase also received more than 100 hours of individual mentorship, designed to help their organizations overcome business challenges that are keeping them from thriving.
Learn more about Elevate.