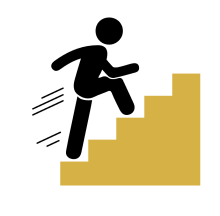 Elevate, ICFJ´s news business hub, is a mind-changing global program focused on helping C-level journalists who are running small and medium-sized media outlets develop their business skills so that their newsrooms can become sustainable and grow. 
The program is a "real-life MBA." It is an opportunity for journalists to learn from global business executives and to receive funding, all with the purpose of taking their operations to the next level.
Applications for this program are now closed.
Sign up for future program information
How it works
Elevate is focused on solving news business problems that might be keeping media organizations from growing. The initiative will help participants by supporting their development in four tracks:
Business Strategy 
Operations and Finance
Technology and New media 
Communications and Marketing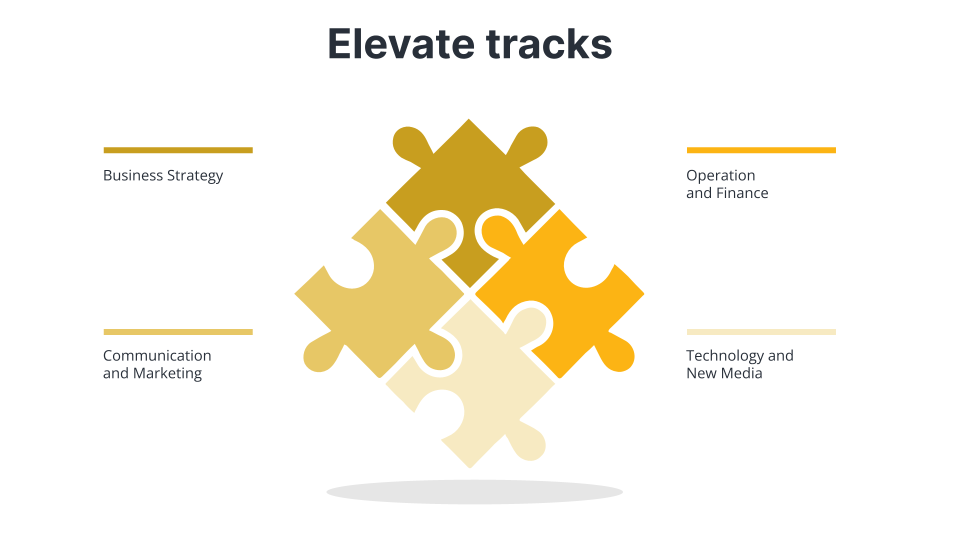 As part of Elevate, participants will have 1-1 mentorship time, hear from international business specialists and have the opportunity to apply for a grant.
Elevate is a virtual seven-month program divided into three phases.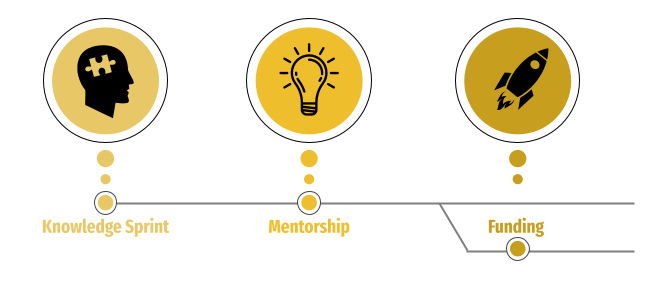 1. Knowledge sprint: During the first eight weeks, participants will attend weekly sessions on the four pillars of the program and, with the support of experienced mentors, will confirm that the issue they brought to be solved in the program is the most important (and needed) for their media outlets. How is this taking place? In May and June 2022, participants will attend two virtual meetings per week, lasting two hours each (amounting to four hours a week dedicated to the project).
2. Mentorship phase: For five months, participants will meet their mentors and come up with strategies to overcome the problem each one of them decided to address during the program. ICFJ will provide five top-notch sessions, with international specialists who will enlighten participants on how to better make business decisions. How is this taking place? From July to November 2022, participants will attend one individual meeting per week, lasting one hour each (amounting to four hours a month dedicated to the project)
3. Grant phase: After the first month of mentorship, participants will be able to apply for grant funding to develop business solutions. ICFJ has up to US$100,000 available at this stage (individual proposals shouldn't exceed US$25,000).

Sign up for future program information
This initiative is supported by ICFJ's It Takes a Journalist campaign which we designed to help journalists meet the most urgent challenges of today. We are grateful to the dozens of individual donors who have contributed to the campaign fund to date, allowing us to flexibly deploy resources where they are most needed.
For more information on the campaign, contact Vjollca Shtylla at vshtylla@icfj.org.
Program Dates:
5/2/2022 - 11/30/2022