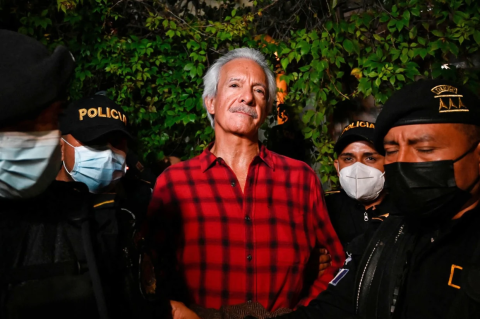 The International Center for Journalists (ICFJ) joins press freedom and pro-democracy groups worldwide in strongly condemning the arrest of José Rubén Zamora, an internationally renowned, award-winning journalist and president of elPeriódico newspaper in Guatemala.

On July 29 police arrested Zamora, a 2003 winner of the ICFJ Knight International Journalism Award, at his home and raided his newspaper's offices in Guatemala City, according to news reports. 

"José Rubén Zamora is an exceptional journalist whose brave reporting has shined a light on corruption in Guatemala for decades," ICFJ President Sharon Moshavi said. "His arrest and the raid on his newspaper's offices are deeply troubling attempts to silence journalism. We call on Guatemalan authorities to immediately release him and drop any charges against him."

Zamora was arrested on charges that include possible money laundering, blackmail and influence peddling, according to news reports. Staff members said the actions were retaliation for reporting on President Alejandro Giammattei, as well as Attorney General Consuelo Porras.

During the raid on the newspaper's offices on Friday night, police forced some 30 staff members to leave while several others were held all night with their phones taken away, according to news reports. The Association of Guatemalan Journalists said it was an attempt to stop elPeriódico from printing its Saturday edition.

Zamora, who also has been recognized with the Maria Moors Cabot Prize from Columbia University and the International Press Freedom Award from the Committee to Protect Journalists, said in a video message Saturday that he had begun a hunger strike.