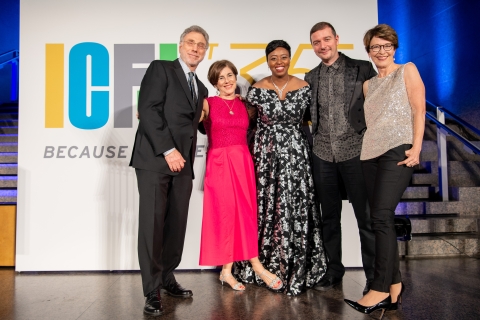 Last night, at ICFJ's 35th Anniversary Awards Dinner, we celebrated outstanding journalists who speak truth to power and have great impact. The honorees challenged journalists to fight corruption, speak up for the powerless and stand up to those who seek to distort the truth. 
CNN's Wolf Blitzer served as master of ceremonies for the evening. New Yorker and CBS News cartoonist Liza Donnelly provided live coverage of the night's event. Please check out her terrific drawings, and our photo gallery.
We want to thank all of you who made a donation to support our programs that empower an unparalleled global network of journalists. Our work is more essential than ever, so please consider making a contribution. 
We're so glad you could join us for this special celebration of great journalism.