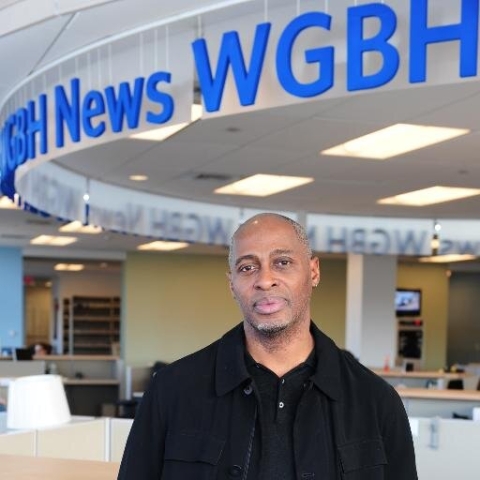 For his investigation into the sex trade along the United States' Eastern seaboard, ICFJ Reporting Fellow Phillip Martin and the WGBH News team won a national Edward R. Murrow Award for excellence in electronic journalism.
Featuring interviews with victims detailing their experiences and state officials describing their efforts to prevent the practices, "Underground Trade: From Boston to Bangkok" uncovers the workings of East Coast-based human trafficking networks and their connections to Southeast Asia. The story, originally broadcast on WGBH Radio, was picked up by The Huffington Post and even caught the attention of U.S. officials.
A 2012 fellow in ICFJ's Bringing Home the World Fellowship, Martin has talked about the need for journalism to expand its reach beyond "our own backyards", which he achieved by beginning his investigation in the seedy alleyways of Pattaya, Thailand and following the story all the way into the suburbs of Wellesley, MA.
For Martin, this award is just the latest addition to a list of prestigious accolades that "Underground Trade" has already received, including a gold United Nations Department of Public Information (UNDPI) Award and a gold honor in the Best Investigative Reporting category at the New York Festivals 2013 International Radio Awards.
The Bringing Home the World International Reporting Fellowship provides minority journalists in the United States with funds to report abroad. The fellowship is sponsored by the Ford Foundation, with additional funding from the Brooks and Joan Fortune Family Foundation, the Scripps Howard Foundation, the Samuel I. Newhouse Foundation and United Airlines.