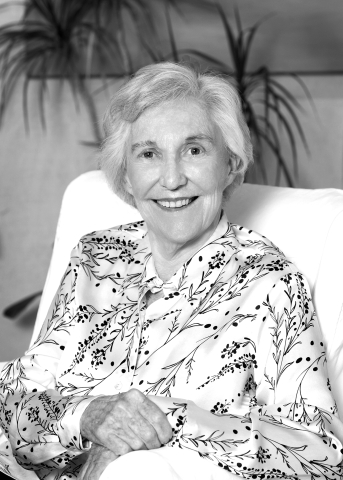 The International Center for Journalists is saddened by the loss of Ann Lamar Switzer "Dee Dee" Reilly, a long-standing and dedicated ICFJ supporter and advisory board member. She passed away at age 87 on July 18 at her home in Baton Rouge.
Dee Dee was a philanthropist and community leader both in Louisiana and around the world. Not only did she generously contribute to efforts to improve journalism, education and health, "she sparked wonder and fueled self-confidence in the young people she connected with, as well as with vulnerable beings of all ages," her family wrote in a tribute to her.
Her generous, dedicated support helped ICFJ provide journalists worldwide with the skills and technology to produce quality news that improves the lives of their communities. She became involved with ICFJ after she and her husband, the late Kevin Patrick Reilly, "sheltered a Zimbabwean journalist at their home in Baton Rouge because he feared returning home after government forces there torched his newspaper building," according to The [Baton Rouge] Advocate.
She served on ICFJ's advisory board for more than two decades--and made every effort to attend ICFJ's Awards Dinner each year. Commitment to a free and independent press became a family cause and tradition. With her husband, she founded the Reilly Center for Media & Public Affairs at Louisiana State University. Her son, Wendell Reilly, serves on ICFJ's board of directors and chairs the Audit Committee.
ICFJ extends its condolences to the entire Reilly family. A private service will be held for the family. Friends can leave a message on the Tributes & Reflections page of the family's memorial website.