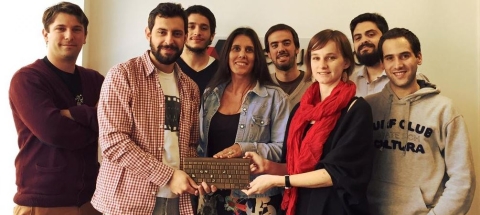 Argentine fact-checking platform Chequeado and a team of reporters who exposed a potential conflict of interest involving the Mexican government have been named winners of the Gabriel García Márquez Journalism Prize.
More than 1,300 organizations from 30 Latin American countries entered the competition, sponsored by the Foundation for New Ibero-American Journalism (FNPI). The awards, named for the famed Colombian author, are aimed at "encouraging the pursuit of excellence, innovation and ethical consistency."
Chequeado, which received the award for innovation, is an independent, nonprofit digital media project that fact checks statements from politicians, economists, businessmen and other public figures. It is a grantee of ICFJ Knight Fellow Mariano Blejman's HacksLabs project, the first data journalism accelerator in Latin America.
The team of Rafael Cabrera, Daniel Lizárraga, Sebastián Barragán, Irving Huerta and Carmen Aristegui captured the prize for coverage for their special investigation "The White House of Enrique Peña Nieto," which was published in November 2014 by Mexican news site Aristegui Noticias. In the article, the journalists showed that Mexican President Enrique Peña Nieto and his family "were living in an expensive house financed by a contractor of his government," according to the award.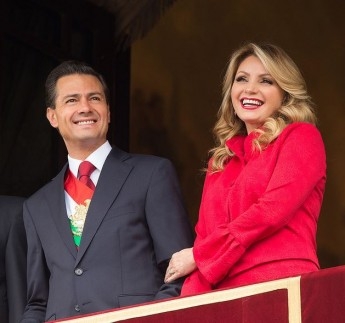 Cabrera, who participated in ICFJ's Investigative Reporting Initiative in the Americas (IRIA), said IRIA gave him the resources and mindset to pursue the investigation. "The ICFJ initiative gave me new tools to better cover the story and to see a bigger picture," he explained.
After a 13-month investigation that generated negative publicity nationwide, Nieto terminated the multibillion contract he had with the Chinese company, and the presidential couple eventually sold their stake in the house.
First image courtesy of Chequeado's Twitter page. Second image CC-licensed by Flickr via Presidencia de la República Mexicana.