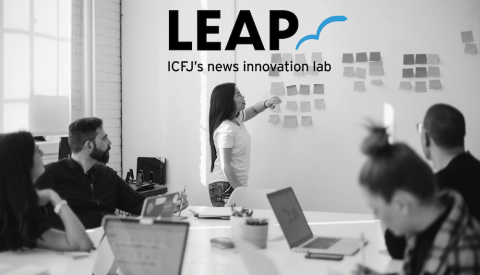 Journalism innovators from across the world – from Brazil to Turkey to the U.S. – have embarked on a 10-week solutions challenge to address one of the field's most urgent questions: How to build trust in news.

Almost 40 journalists and technologists from Africa, Asia, Europe, Latin America, the Middle East and North America are taking part in the inaugural solutions challenge with Leap, ICFJ's news innovation lab. Expert trainers and mentors are providing a guided, focused experience for participants to explore, design and develop products to better serve their communities, in an era of rampant disinformation and extreme polarization. 

"These journalists may operate in different environments, but they hear similar questions: 'How do you decide what to report on? Do politicians or advertisers influence your coverage? Why should we trust you?'" said Maggie Farley, ICFJ's senior director of innovation and Knight Fellowships. "This program helps journalists identify the sources of mistrust and devise creative ways to address them." 
Participants are learning how to make their reporting process more transparent, from showing where they get their information, and how they edit and distribute it, to displaying the metadata behind digital content to prove that it has not been modified. For this first challenge, ICFJ partnered with Trusting News, which does research and training to empower journalists to demonstrate credibility.

"The answers may be different for TenGerTV in Mongolia and NewsVerifier Africa," Farley said. "Getting up close and personal with a journalist as they report out a story may build trust with readers in Canada, but disclosing those same personal details may well endanger a reporter in Mexico. The challenge leads journalists through the process of identifying their problems and prototyping solutions tailored to their circumstances."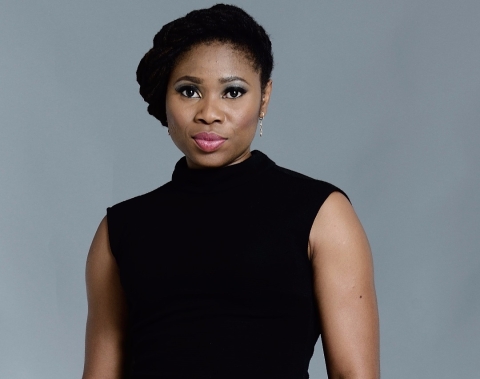 Proposed solutions so far involve artificial intelligence to parse readers' comments, remote sensing satellites to provide evidence of environmental issues, and translation software to make sure fact checks are available in local African languages.
"I joined Leap to learn and design ways radio can build trust in reporting with limited income, and to become a part of a network of thinkers and innovative journalists who can find a better way to communicate for impact," said Nelly Kalu, founder of Africa Talks, an online radio station in Nigeria.

Through these initiatives, Leap seeks to ease the risks and costs of innovation, a major need among ICFJ network members responding to the tectonic forces of rampant disinformation, skeptical audiences and declining business models.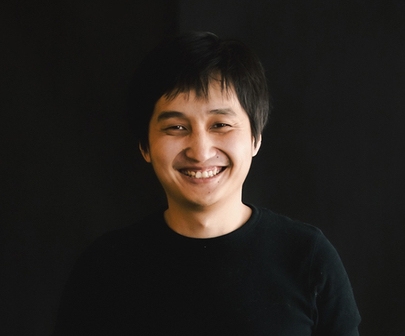 "This is exactly what we really need at this moment as a community, as a society and as a country," said Undral Amarsaikhan, the CEO of TenGerTV in Mongolia. "We want to create a community-driven news platform but we need to be transparent and trustworthy in every detail of our work."
In addition to the challenges, Leap supports individual innovators to work on projects that can help journalism best serve the public. ICFJ also will hold its first Leap hackathon Aug. 25-27 in Buenos Aires, Argentina, with participants from Media Party, Latin America's largest media innovation event. The focus will be on developing tools that harness the power of the next generation of the internet (Web3) – especially features that can enable more collaborative, diverse and community-oriented journalism.

"Our goal is not innovation simply for its own sake," ICFJ President Sharon Moshavi said. "We designed Leap to give newsrooms across the world the space to explore the most essential challenges confronting journalism today and to shape its future."

ICFJ is immensely grateful to the dozens of individual donors who have made this initiative possible by contributing to our It Takes a Journalist campaign. Their support allows ICFJ to flexibly deploy resources where they are most needed.
 
Meet the Participants
News Teams
Name

Organization

Region

Country

Olakunle Mohammad
Mariana Nolasco
Adeyemi Okediran
Zainab Oyiza Sanni
 
NewsVerifier Africa
Africa
Nigeria
Undral Amarsaikhan
Delgerzaya Delgerjargal
Khulan Jugder
Tsogtbilguundari Khishigbat 
Batchuluun Tsetsgee
 
TenGer TV
Asia
Mongolia

Roxana Aguilar
Donají Marcial
Rafael Morales
Mariana Nolasco
Alejandra Sánchez
 

Latin America

Mexico

Maria Paula Murcia
Camila Rodríguez
 

Latin America

Colombia

Roy Mathew
Nikita Roy
Ibtesham Sarmar 
 

North America

Canada

Ryan Gantz
Marcus Haddon
Susannah Locke
Jacqué Palmer
Daniel Shannon

North America

U.S.
Individuals
| Name | Organization | Region | Country |
| --- | --- | --- | --- |
| Rajneesh Bhandari | Nepal Investigative Multimedia Journalism Network | Asia | Nepal |
| Gülsin Harman | Turkish freelancer | Asia | Turkey |
| Nelly Kalu | Africa Talks | Africa | Nigeria |
| Passmore Ndhlovu | Lowveld Media Trust | Africa | Zimbabwe |
| | Freedom and AI | Europe | Serbia |
| | Environmental Investigative Forum | Europe | France |
| | La Prensa Grafica | Latin America | El Salvador |
| | InfoAmazonia | Latin America | Brazil |
| | Peruvian freelancer | Latin America | Peru |
| | Info Times | MENA | Egypt |
| | Baltimore Banner | North America | U.S. |