A

bout Leap

ICFJ's goal is to identify the most pressing challenges affecting journalism and its mission to serve the public. Addressing those challenges requires creativity – and the time and support to think innovatively. That's where ICFJ's Leap news innovation program comes in.

Leap is a space to explore and shape the unfolding future of journalism.

We are supporting journalism innovators in several ways: 
Innovation lab: 

Solutions Challenge: A 12-week program to explore, design, and develop products and learn innovation processes 
Hackathons:  Events where developers and journalists can meet and invent together. 
 

Fellowships:   Support for innovators working on tools and products that are helping journalism thrive. 
 

Leap Innovation Lab:
Many newsrooms don't have the time, infrastructure, or money to invest in experimentation that may not have an immediate payoff. ICFJ's Leap innovation lab provides a guided, focused experience to ease the risk and cost that inhibits innovation in the newsroom. The Leap Innovation Lab organizes Solution Challenges and Hackathons. Learn more below.
---

Solutions Challenge 2023:
Tackle AI & Disinformation!

Are you passionate about the intersection of journalism and technology? Do you believe in a future where AI amplifies the truth, rather than distorts it?

🚀 Join the ICFJ Leap Innovation Lab's 2023 Solutions Challenge on "AI and Disinformation!"

What's in Store?
Collaborate with a diverse group of journalists, technologists, and product specialists.
Access cutting-edge tools like GPTZero's APIs, Adobe's Content Authenticity Initiative, and Google's Claim Review.
Innovate solutions to detect AI-manipulated content, safeguard genuine news, champion ethical AI use in newsrooms, and fast-track fact-checking.
Highlights:
Dive deep into a design-thinking process with our experienced coaches.
Develop a minimum viable product with hands-on mentorship.
Pitch your game-changing idea for a chance to secure a development grant.
Last year's challenge focused on "Building Trust in News." Let's raise the bar this year and lead the way in combating disinformation in the age of AI!
Applications open on August 18. Gear up for an intensive 12-week program starting September 18. 

The sessions are virtual. Participation requires:
Two 90-minutes sessions per week: Tuesday and Thursday 9:00 -10:30 am ET
Three half-day sessions Saturday in October for the Sprint
Fluency in English

🌐 Don't miss this chance. Be a beacon of truth in the digital era! 🌐
---
About the Leap Solutions Challenges

Mentors will lead small news teams through a 12-week design sprint and development process to solve a specific problem.

Every challenge focuses on a specific theme; this year's program focuses on "AI and Journalism: Unmasking Disinformation in the Digital Era."

How It Works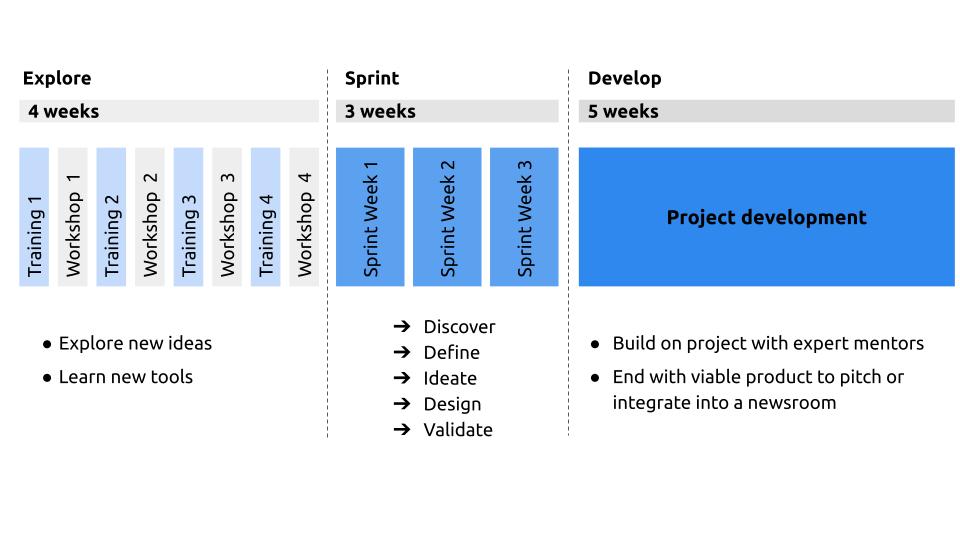 Explore (four weeks): Two workshops a week with experts in the field to map the landscape, identify needs and introduce new tools to address them.

Sprint (three weeks including half-days on Saturdays): An intensive Design Thinking process to rapidly develop and test a project or a product prototype. 

Develop (five weeks):  Teams work with mentors to develop their ideas enough to integrate into their newsrooms or pitch it to a funder for further development. We will provide grants to build out the best ideas.
 

Solutions Challenge Program Selection Criteria:
We encourage small teams from the same organization to apply together so they can better implement what they create. But we also accept applications from individuals to form a group around a common goal.
Leap is right for you if you are a journalist, technologist or product person who:
Can identify a journalism challenge and work to solve it with AI tools
Likes to collaborate with others 
Wants to be a changemaker
Is ready to commit at least three hours a week 
Is willing to share your product or outcomes with the journalistic community
Is fluent in English
 
---

Hackathons: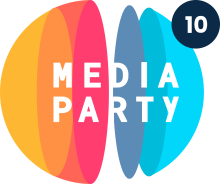 We design hackathons where developers and journalists can meet and invent together in two or three days; we offer mentorship, awards, and connections with newsrooms and potential funders.

UPCOMING: Our next Hackathon will take place at Media Party Buenos Aires on October 5-7, 2023.Join Media Party to think about how technology can serve journalism.  The topics to be explored will be local news, misinformation, climate change, the creator's economy and more. You can register and sign up for updates here and submit proposals for ideas for the hackathon at this link.
---

In 2023 we partnered with Media Party Chicago for a hackathon on AI that serves journalism: read our takeaways here. Participants from five continents explored the intersection of journalism and synthetic media such as AI and machine learning. The hackathon generated 16 project proposals, four of which received grant funding. One of the winning projects, SourceScout, is a platform that uses AI to help media outlets find diverse and under-recognized sources. Another group, Scroll News, created an AI-based tool for news organizations to develop social media-style news posts and short videos to engage young readers. You can check out the participating projects and demos here.
 
---

Our first hackathon in partnership with Decentraland was held on August 25-27, 2022 in Buenos Aires, Argentina with participants from Media Party, the most extensive media innovation event in Latin America. The focus was on how Web3 tools and concepts – especially decentralization, AI and machine learning – can serve journalism. Learn more about the 2022 edition here. You can check out the participating projects and demos here.
---

Fellowships:

We provide financial support and guidance for Leap Innovation Fellows to work on tools and products that are helping journalism reinvent itself. Applications for 2024 will open early next year.

Our 2023 Leap Innovation Fellow is: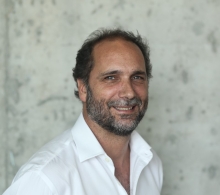 Developing the Human Journalism Network, piloted in Latin America, which will expand this year to 20 international members who will contribute and republish stories about the people and organizations that are solving social challenges. The project will be experimenting with a new business model and data tracking tools.

Our 2022 Leap Innovation Fellows were: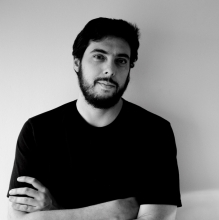 Sérgio Spagnuolo, Brazil
Working on PULSE US to monitor and analyze posts on Twitter, Instagram, Facebook, Telegram and TikTok. This tool will focus on US politicians in the run-up to midterm elections. (Sign up here if you'd like to be a tester!) He has developed PULSE tools for connecting scientists with journalists, elevating reliable sources for the Russian invasion of Ukraine, and more.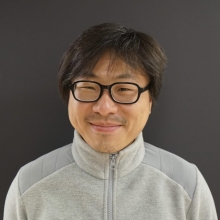 Tinshui Yeung
Comparing Web3 platforms and tools with more conventional solutions for challenges facing journalism. Are blockchain and NFTs solutions looking for a problem, or do they offer unique answers for journalism in the future? (Contact leap@icfj.org if you would like to be part of this discussion.)
Program Dates:
9/18/2023 - 12/7/2023