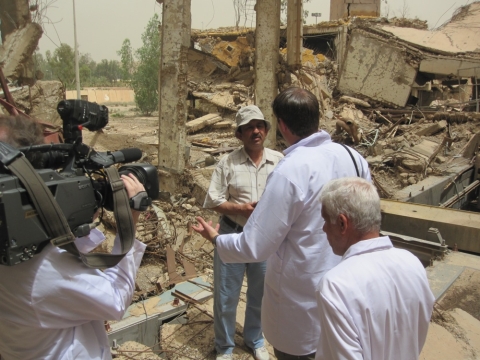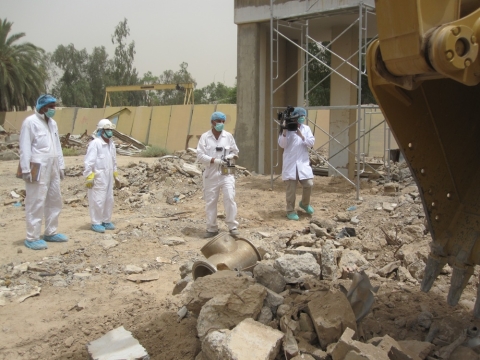 To understand the progress that security is making in Iraq you have to drive the streets of Baghdad. When I first came here more than three years ago, not many people were venturing out and only a few shops were open. Fast forward to today and the situation has changed dramatically. There are ice cream parlors with flashy new colorful store fronts, electronics dealers praising the newest flat screen TVs, and of course new cars everywhere.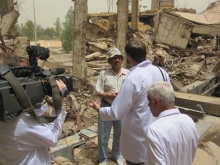 The improvement in security has put the country on the back burner of international news coverage, even though the country is still fragile as the recent election fall out shows. The day I arrived for this Baghdad rotation, almost 100 people were killed in seemingly orchestrated attacks around the country. Stability is defined differently here.
Still, CNN is keeping its bureau in Baghdad and we are adapting to the new level of interest. Business reporting is becoming more important as Iraq opens its doors to foreign investors. We are covering the expansion of the country's airline industry as Iraqi Airways looks to acquire new planes—an undertaking made difficult by pending Kuwaiti demands for compensation for Saddam Hussein's 1990 invasion of their country. And airlines from abroad are opening new routes into Iraq—Etihad Airways of Abu Dhabi is the most recent.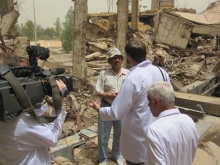 We also need to look closely at the factors that still inhibit this country's economic development. I recently visited Iraq's former nuclear complex Al Tuwaitha just outside Baghdad. The West accused Saddam Hussein of attempting to build a nuclear bomb here—and the reactors at the site were bombed in 1981 by the Israelis and in 1991 by the United States during the Gulf War. Now the area lies in ruins, but remains highly contaminated with radioactivity. Iraqi scientists are just beginning to decommission the former reactors, a dangerous and protracted process, but one that is totally necessary to bring this country one step closer to being "normal."
The Iraq story is shifting, but not dead. There are important stories to be told in this country and the people of Iraq must remain at the forefront of our attention. The situation here appears to be improving, but there are major obstacles in the way. The next weeks will be telling as the political powers attempt to form a government. And we must remember that more than 90,000 U.S. troops are still on the ground here, seemingly on their way out, but not home yet.
Fred Pleitgen is a reporter with CNN and is currently based in their Baghdad bureau. Previously he worked for n-tv in Berlin. He has reported from Pakistan, Afghanistan, the Republic of Georgia, Thailand, and several African countries, among others. He spent his Burns Fellowship in 2005 at CNN headquarters in Atlanta, and was hired by the network not long after returning to Germany.