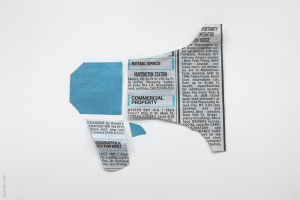 For more than three years, the blog Mural has practiced collaborative journalism, run away from stereotypes and sought quality in local coverage.
Community journalism, citizen journalism, hyperlocal journalism, nonprofit journalism. I do not accept any of these labels. In my assessment, what the correspondents for the blog Mural have done for more than three years is good-quality journalism. Good journalism. Period.
It all started in 2010 when Bruno Garcez, an ICFJ Knight International Journalism Fellow, developed a program that trained 60 citizen journalists who lived on the outskirts of São Paulo. From this group, 20 embarked on an adventure: a partnership with Folha de S. Paulo, which hosted a news blog about the peripheral regions and municipalities of Greater São Paulo.
Housed by a new host, Mural went live on Nov. 24, 2010. This would be a daily challenge: to work during the hours that remained after studying, paid work and an average three-hour commute in poor and crowded public transportation. Each correspondent is responsible for covering the place where he or she lives -- from story pitch to text, photo and video, everything.
Read the full post on IJNet from Moi, a journalist who has lived and worked in Sao Paolo for 20 years and was recently named a 2014-15 John S. Knight Journalism Fellow at Stanford University.
---
_The International Journalists' Network, IJNet, keeps professional and citizen journalists up to date on the latest media innovations, online journalism resources, training opportunities and expert advice. ICFJ produces IJNet in seven languages: Arabic, Chinese, English, Persian, Portuguese, Russian and Spanish. IJNet is supported by donors including the John S. and James L. Knight Foundation. Image courtesy of SumAll.com with a Creative Commons license.