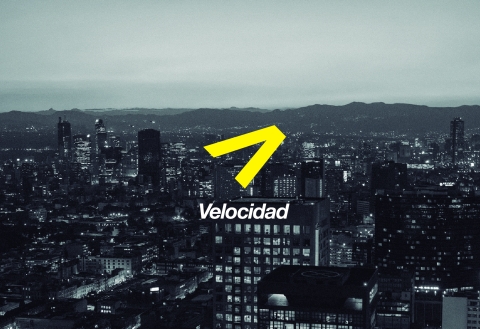 Velocidad, an accelerator designed to help independent news media in Latin America become sustainable, has selected 10 digital startups to receive investments and specialized consulting services. Velocidad was established with funding from Luminate and designed by the International Center for Journalists (ICFJ) and SembraMedia to support the important work of independent media outlets. 
This initiative aims to boost the financial prospects for public-interest digital news outlets that maintain high journalistic standards and editorial independence. The winners were chosen because of their potential to become sustainable news organizations, on top of their ability to produce quality journalism across the region and make an impact on society. The winners are:
"We're excited at the prospect of what these news outlets will be able to do with our support," said Velocidad Director Vanina Berghella. "They are already doing important journalism in their communities. With this assistance, they will do much more to uplift the people's voices and address their issues."
Many of the winning outlets have been shedding light on abuses of power and corruption across Latin America for years, some starting as early as 2007. They reflect the diversity of their readers and cover topics of importance to their audiences, such as human rights, politics, environmental issues and more. Seven of the outlets were founded by women.
Velocidad will provide more than $1.5 million in direct investments to these startups. The winners will also receive more than 1,600 hours of consulting services to ensure that the funding is used to generate new sources of income, build more engaged audiences and, ultimately, develop more sustainable media businesses. Thanks to a partnership with Chartbeat, finalists will also benefit from access to in-depth audience metrics. 
"As citizens in countries across Latin America demand more just, fair and inclusive societies, we must fund and support high-quality independent journalism that ensures their voices are heard and those in power are held to account," said Felipe Estefan, Director, Investments and Latin America lead at Luminate. 
Winners were chosen from a pool of 350 applicants after an intensive eight-month review process. During the first round, ICFJ and SembraMedia selected 75 digital news outlets as semifinalists; in the second round a group of international judges chose 26 finalists. Those media organizations submitted additional financial information and analytics that were reviewed by a team of consultants. This group of 26 finalists will receive a detailed analysis of the strengths and weaknesses of their news outlets as well as observations from the consultants and judges.
Applications to the program, which were submitted from every country in the region, revealed a diverse landscape of independent digital media in Latin America. Among the 350 applicants, 60 percent had women founders. Many of the applicants work with niche audiences, with 67 percent applying new approaches to topics such as politics, human rights, social issues, and the environment. Read here for more insights on independent media in the region. 
These investments come at a crucial time, when journalists across Latin America face overwhelming challenges, including economic and civic unrest, collapsing business models, and persistent censorship and attacks. Latin America continues to be one of the most dangerous regions in the world for journalists.
"Digital media startups are often the only source of independent news in many countries," said ICFJ President Joyce Barnathan. "It's imperative that we find ways to help these vital news outlets not only survive but also thrive."
SembraMedia has identified more than 800 digital media outlets that have emerged in the region during the past 20 years. "In our research at SembraMedia, we have worked with hundreds of journalism entrepreneurs who publish vital news for their communities, but most have trouble building sustainable businesses. With Velocidad, we hope not only to support the winners, but to experiment with new business models that can help other entrepreneurial journalists as well," said Mijal Iastrebner, co-founder and managing director of SembraMedia. SembraMedia partnered with ICFJ to design this initiative as part of SembraMedia co-founder Janine Warner's ICFJ Knight Fellowship.
With funding and support from Luminate, lessons learned by the 10 media winners will be shared with this nascent journalism community in Latin America. To contribute to a more dynamic and collaborative ecosystem, Velocidad will establish strategic networks between the winners and other independent media outlets in the region.
---
ICFJ
ICFJ empowers a global network of journalists to produce news reports that lead to better governments, stronger economies, more vibrant societies and healthier lives. 
SembraMedia
SembraMedia is dedicated to increasing the diversity of voices in Spanish by helping digital media entrepreneurs become more sustainable and independent. Our diverse team represents a regional network of more than 800 digital publishers in 20 countries.
Luminate
Luminate is a global philanthropic organization focused on empowering people and institutions to work together to build just and fair societies. It was established in 2018 by Pierre Omidyar, the founder of eBay. To date, Luminate has provided over $52 million in funding to 65 independent media, investigative journalism, and press freedom organizations including Chequeado, Quebrando o Tabu, Nexo, Rappler, Reporters Without Borders, and the International Consortium of Investigative Journalists.