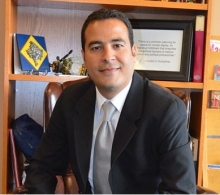 Name: Hussein Nagah Zaky Ahmed 
Country: Egypt
Organization: Al-Akhbar
Hussein N. Zaky is chief of the foreign news desk at Al-Akhbar newspaper. He has worked for local, regional, and international media from Cairo. Throughout his career, Ahmed has covered many regional and international conferences. In 2011, he was a Middle East Fellow at the International Journalists' Programmes in Berlin. He also served as a mentor and trainer at the "Media Neighbourhood Project" organized by BBC Media Action and the European Union in 2012. In 2013, he received a Humphrey/Fulbright scholarship for graduate studies at the University of Maryland. In 2016, he received the Westerwelle Fellowship to report from Berlin to Al-Akhbar.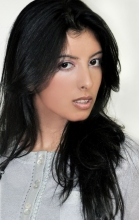 Name: Nesma Ali
Country: Egypt
Organization: Egypt Today
Nesma Abdel Azim is a 30-year-old journalist based in Cairo. In 2009, she graduated from the Faculty of Mass Communication at Cairo University's Radio & TV department. Ali has spent most of her career working in online media, mostly directed towards non-Arabic-speaking readers. She is interested in writing about domestic and international politics. When she is not working, she watches documentaries about history, reads novels, watches old movies, or travels to her favorite destinations in Egypt.
Ali is a liberal, vegan, freedom-of-expression defender, and a human rights activist.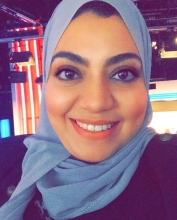 Name: Noha Ibrahim
Country: United Arab Emirates
Organization: Sky News Arabia (Abu Dhabi)
Noha Mahmoud is a multimedia journalist. She currently produces daily news content for Sky News Arabia in Abu Dhabi. She has worked as a news editor at Yahoo and as a staff reporter at Al-Hayat (international edition). She has also worked at Al-Youm Al-Sabe (newspaper and digital edition), a leading current affairs newspaper in the Middle East; Al-Ahram, a leading current affairs newspaper in Egypt; and both El-Badil and Nahdet Masr newspapers, the most widely circulating Egyptian daily newspapers.
Ibrahim knows what it takes to make a story pop on the web and how to resurface evergreen content and traditional platform storytelling to reach new audiences. She has done extensive reporting on political issues, which is a subject she is very passionate about. 
In 2011, Ibrahim attended a journalism program on investigative journalism in the U.S., where she had the opportunity to visit the Philadelphia Inquirer, Metropolis, The New York Times, MSNBC TV, AP, Propublica, and several other U.S. media outlets.
Born, raised, and educated in Egypt, Ibrahim received her undergraduate mass communication degree in Cairo. There, she was editor-in-chief of the student magazine, Al-Waqe'a, which was distributed by the American University in Cairo.