Hidden networks of puppet-masters can create inflammatory, socially divisive, and misleading content which could spark conflict between citizens and undermine public trust in governments. This type of information manipulation doesn't have regard for national borders.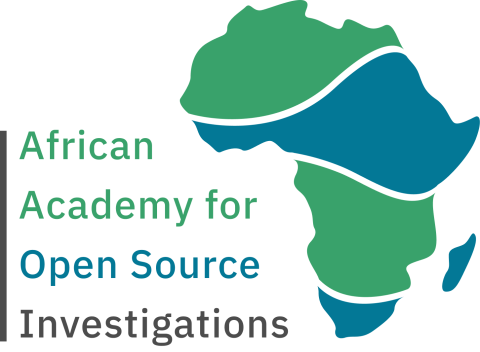 Disinformation and propaganda campaigns are used by nefarious actors for many reasons, including to subvert local policies, influence governments, and/or undermine critics. Having the right tools and resources to protect local information environments from the harmful effects of these activities is essential.
The initiative will empower investigative media and watchdog NGOs in Ghana, Kenya, Nigeria, and Senegal. The project is spearheaded by the International Center for Journalists (ICFJ), with in-country forensic analysts and trainers from Code for Africa's (CfA) CivicSignal AI/machine-learning team, iLAB forensic research team, and PesaCheck fact-checking team, besides the technical support from the Cardiff University Crime and Security Research Institute (CSRI) in the U.K. The initiative is supported by the U.S. Department of State.
About the programme
The initiative aims to build the capacity of local expert analysts in the four target countries to proactively spot and address problematic behavior in the information space.

We will do this by offering up to 80 fellowships for journalists and think tank researchers with intensive hands-on virtual training and project-based mentorship. The training will include how to use advanced social listening and media monitoring tools to detect questionable content, plus how to use network analysis and data analysis tools to guide data-driven investigative reporting. Other skills will include how to draft compelling, data-based reports; expose information manipulation; and build strong audience engagement around the reports. All participants will also receive digital security training and tools to promote strong digital hygiene practices.

Our goals for this programme are:
Equip investigative media and watchdog NGOs with open-source intelligence (OSINT) skills and tools to turbocharge their investigations related to manipulative actions in the information space.

Help newsrooms and watchdog NGOs reach larger audiences and build deeper engagement with the public for data-driven discussions on key issues of concern.

Build a strong pan-African network of OSINT investigators who can collaborate with each other on transnational investigations, and collaborate with peers elsewhere in the world to unmask influence operations and information manipulation.
About our partners:
Code for Africa is the continent's largest network of non-profit civic technology and open data/data journalism laboratories, with full-time staff in 22 African countries. CfA builds digital democracy and citizen science solutions that give citizens unfettered access to actionable information that empowers them to make informed decisions that strengthen civic engagement for improved public governance and accountability. CfA pioneered independent mis-/disinformation fact-checking on the continent well before it was a cause célèbre, when it seed-funded Africa Check in 2012, before establishing the continent's largest indigenous fact-checking initiative, PesaCheck, in 2016. CfA also manages CivicSignal which uses M.I.T.-developed AI/machine learning tools to monitor media, and the iLAB as a separate, robust disinformation and hate speech fighting programme, serving a network of 22 independent investigative newsrooms, using forensic cybercrime investigators and data scientists to analyse suspected coordinated campaigns that try to mislead the public.
 

The Cardiff University Crime and Security Research Institute's OSCAR (Open Source Communications Analytics Research) programme was initiated in 2014 and has an international reputation for specialising in the analysis of disinformation. We conduct independent academic research and applied studies commissioned by governments, and research agencies, and journalists using a variety of methodologies, to build an evidence-based understanding of the causes, construction, communication and consequences of influence operations and disinformation campaigns.
Program Dates:
8/1/2021 - 8/1/2022